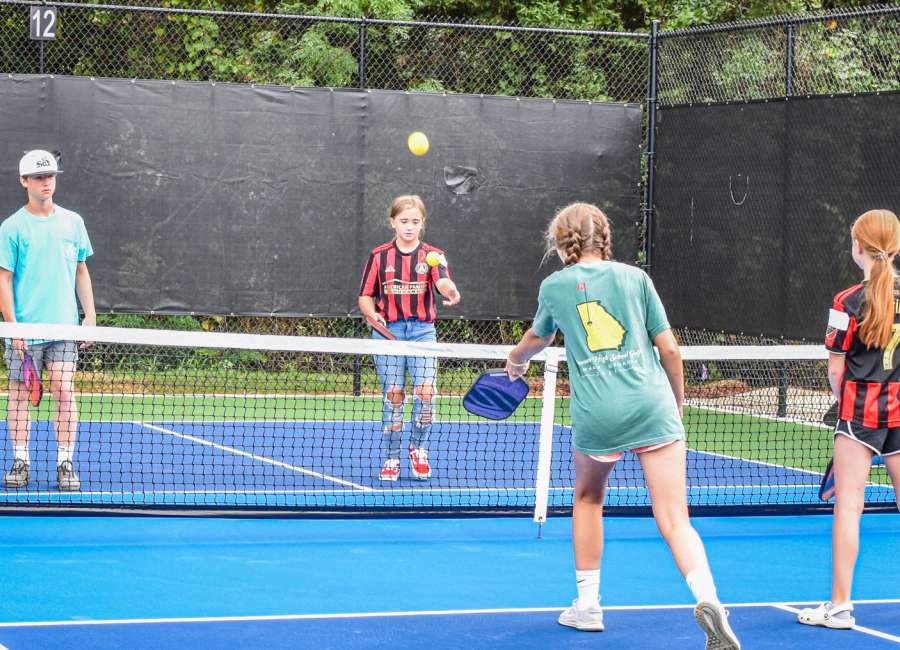 By Cheri Pruitt-Bonner / cheri@newnan.com
The U.S. is hooked on the world of pickleball. The sport, invented in 1965, is a mix of badminton, ping-pong and tennis. The game is simple and open to anyone.
Almost 38 million people play pickleball in the U.S., according to January 2023 data from the Association of Pickleball Professionals. That number is nine times higher than the almost five million people playing in 2021 from the 2022 Sports & Fitness Industry Association Single Sport Participation Report on Pickleball.
According to SFIA, Pickleball increased by 21 percent from 2019 to 2020 and increased by 14 percent from 2020 to 2021. Over the past five years, pickleball engagement has grown 59 percent and will grow on average 11 percent over the next five years.
Brandon Mackie with Pickleheads suggests that the sport's exponential growth comes from being mainly played in an open platform for players to switch and match with other players. Another draw is that players can easily learn the game, allowing people of all ages to play.
The pickleball craze is growing in Newnan as well. There are two locations in Newnan.
The HOP at the City of Newnan Pickleball Complex was featured on Channel 5 and Headline News with CNN. The HOP, 1 Joseph Hannah Blvd., has 15 outdoor acrylic courts. The courts have permanent lines and nets. They are free and don't require reservations. However, at the Coweta County Recreation Center, 39 Hospital Road, players must create their own lines and bring their own net. The courts are also free.
"It's easy to play, but a challenging game," Billy Perkins, President of the Newnan Pickleball Club, said.
Perkins said that it takes time and strategy to become a pickleball pro. He said you can start with court shoes, paddles, eye protection, a ball and another player. Some players opt out of eye gear, but Perkins said players move quickly together, and the ball can easily hit the eyes.
Perkins said that the game is not for everyone, but people can find pickleball meaningful if they enjoy playing, exercising and spending time with others.