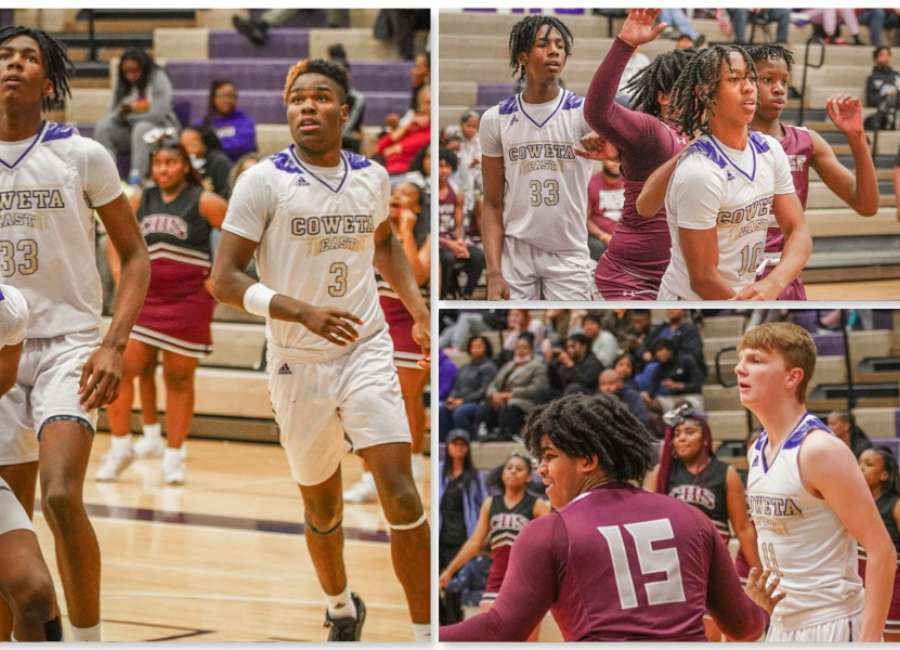 By Rob Grubbs / rob@newnan.com
For East Coweta, the future is bright. They have a sophomore class that is improving in a hurry.
On Tuesday night, Head Coach Royal Maxwell started four tenth graders in a road game against Paideia, and they did not disappoint. The Indians won 66-61 to notch their 10th win this season.
The sophomores included Carby Martin, Cam Green, Sam Mead, and Qwes Williams. They combined to score 52 of the Indians' 66 points.
Martin led the way with a 27-point and 14-rebound effort. He is fast becoming a superstar in Coach Maxwell's system. Mead had 12 points and ten rebounds, while Williams added ten points.
Senior Shane Adams checked in with 11 boards, which gave the Indians three men in double-digit rebounds.
East Coweta's schedule gives them the weekend off, but they are back into region action next week; they travel to Campbell on Tuesday and then host Carrollton on Friday.
Photos by Aelise Gagliano
On Tuesday, Head Coach Royal Maxwell started four sophomores in the Indians' win over Paideia, including Qwes Williams (No. 33) and Cam Green (No. 10).
Sophomore Carby Martin (No. 3) led the Indians with 27 points and 14 rebounds.
Sophomore Sam Mead (No. 11) has come on since the Newnan game. On Tuesday, he had 12 points and ten rebounds.