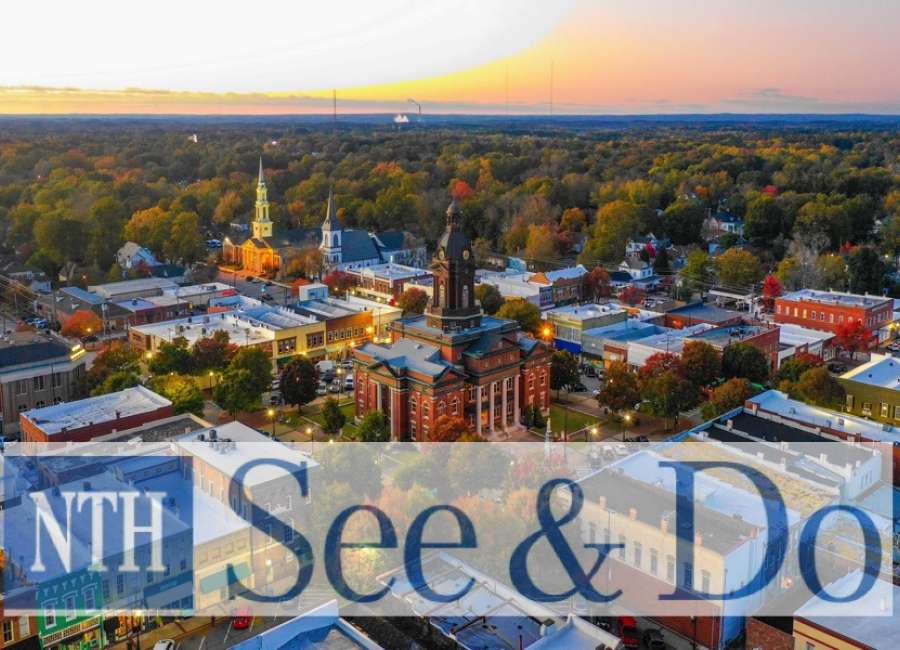 (To submit items for the ongoing community calendar, please email "news@newnan.com")
Day of Prayer
Newnan / Feb. 1, 1 p.m.
Greenville Street Park
Join a community prayer to stop gun violence in our communities. For more information, call Rev. Al Smith: 404-409-7557.
Free Women's Self-Defense Class
Newnan / Feb. 2, 6-7 p.m.
Join the Newnan Carnegie Library and Holly Reese, founder of Warrior Defenders, for a free self-defense class for women. Learn how to defend yourself in dangerous situations. Registration is requested via Eventbrite, as space is limited. For more information or help with registration, call the Carnegie at 770-683-1347.
On-Farm Market at 180° Farm
Sharpsburg / Feb. 4, 9:30 a.m.- 1 p.m.
180° Farm, located at 237 Emory Phillips Road in Sharpsburg, is a 501c3 nonprofit farm that provides cancer patients with organically grown food and a therapeutic environment. Their weekly market is open to the public every Saturday and offers fresh organic produce. For more information regarding holiday hours, visit their website at www.180degreefarm.org , call 678-481-3367, or email Nicole Tyson at nicole@180farm.org .
Blood Drive
Senoia / Feb. 6, 1-5 p.m.
An urgent blood drive co-sponsored by the local church and the Optimist Club of Senoia is scheduled for Monday, February 6th at the Senoia United Methodist Church from 1 to 5 p.m. At our previous blood drive in November, we reintroduced our "famous" grilled cheese sandwiches that were previously eliminated due to concerns regarding COVID-19. We are planning to serve the delicious sandwiches again at the upcoming blood drive. Appointments are encouraged by signing up online (http://www.redcrossblood.org/give) or by calling 1-800-RED CROSS (1-800-733-2767). NOTE: If the appointment schedule is full, walk-ins may not be able to donate. For more information, email senoiaoptimistclub@gmail.com, visit the Senoia United Methodist Church at http://senoiaumc.org/ or call the church office at 770-599-3245. One blood donation can help save up to three lives.
SAHS Presents: And the lady wore… Vintage
Senoia / Feb. 9, 6:30-8 p.m.
Everyone attending... get in the spirit of the evening and "dress up" in any decade you choose!
Coyote Trapping Workshop
Sharpsburg / Feb. 11, 9 a.m.
Sharpsburg Baptist Church is hosting a free coyote trapping workshop. The workshop will be led by members of the Georgia Trappers Association. There will also be a free, home cooked breakfast at 9 a.m. followed by an introduction to predator trapping, tips on getting started and live demonstrations outdoors. Those who preregister and attend will be automatically included for door prizes and a drawing. Students and children are welcome. Pre-register with your name, names of those also attending, a contact phone number and email address to: admin@sharpsburgbaptist.com . For more information, call 770-251-6963. Sharpsburg Baptist Church is located at 6413 Highway 54 East in Sharpsburg.