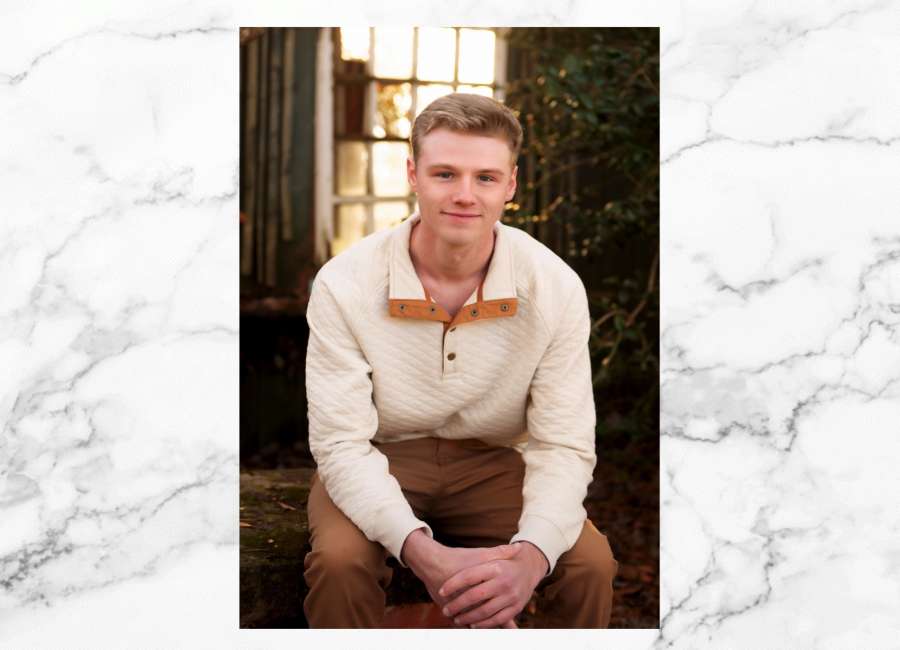 September 29, 1999 – January 5, 2023
Griffin
Sebastian Hall Arnold, age 23, passed away with his girlfriend, Rylee Lester, January 5, 2023, in a tragic automobile accident.
Sebastian grew up in the Griffin and Newnan areas. He excelled at all sports, especially track, because he was incredibly fast. He also participated in the JROTC Raiders. Sebastian enjoyed playing Xbox and was so well known by his gamer tag, Vulyses. He was a particular eater, and he loved his chicken nuggies.
Sebastian was loved by so many. He was the best son to his four parents. He was an amazing big brother to his six little sisters. He was a loyal friend. Sebastian had the most beautiful smile. He had a great sense of humor. He adored his mother and looked so much like his father.
Sebastian was in a beautiful place when he left this world. He was in love. He was excelling in a new career path. He was in an excellent relationship with all of his family and just got to spend three priceless weeks with them over Christmas.
He was preceded in death by his aunt Aly, uncle Donnie, grandparents Henry Hall Arnold, Sr. and Larry Cannon; great-grandparents Everette and Daphne Moore and great-grandfather Leon Pfeifer.
He is survived by his mother: Tonya Cannon (Steven) of Griffin; father: Hank Arnold (Shelly) of Newnan; sisters: Emily, Jaiden, Makayla, Janie, Lexi, and Kennedi; grandparents: Lynn Arnold of Fayetteville, Don and Dawn Kent of Norman, OK, Bunny and Phil Gaffey of Glendale, AZ, Jean Cash of Griffin, Fred Mueller of The Rock and Peggy Cannon of Griffin; great-grandparents: Emily and Shelley Kent of Smith, AL, Gwen Moore of Griffin and Julie Pfeifer of Norman, OK; several aunts, uncles, and cousins.
Friends may visit the family on Tuesday, January 10, from 6 p.m. to 8 p.m., at the funeral home.
Funeral services will be held on Wednesday, January 11, at 6 p.m., in the chapel of Moody-Daniel Funeral Home with Pastor Ed Martin officiating.
In lieu of flowers, contributions may be made to Coweta FORCE, in memory of Sebastian.
Moody-Daniel Funeral Home is assisting the family with arrangements.