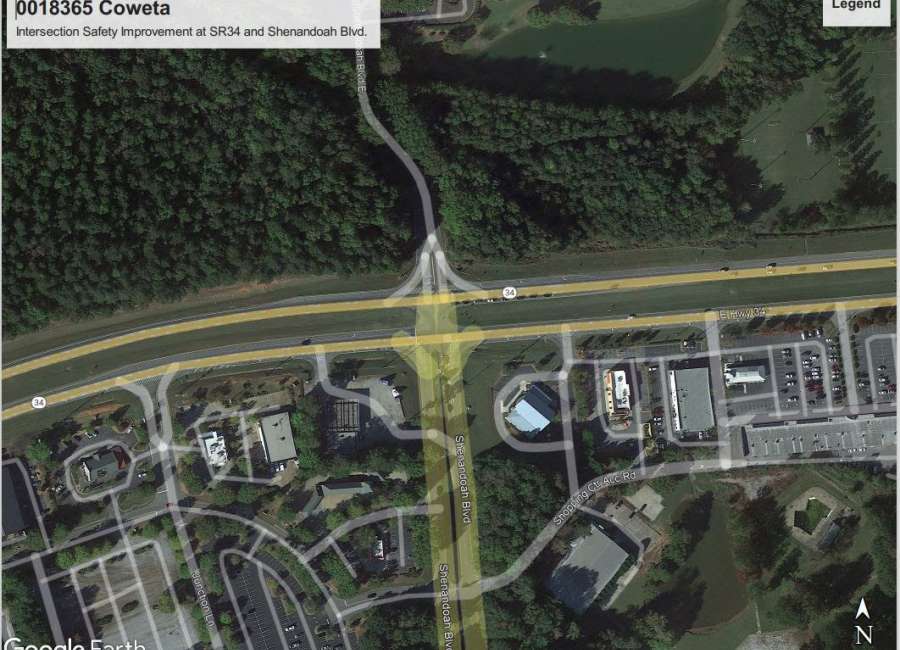 By Laura Camper / laura@newnan.com
Construction will start on Wednesday at the intersection of Bullsboro Drive and Shenandoah Boulevard to enhance safety for commuters, according to the Georgia Department of Transportation.
"Crews will begin grading operations and installing storm drain pipe on Wednesday," the department said in a written statement. "The project will include safety improvements, including reconfiguring the traffic signal."
The work will involve adding a median crossover at the intersection and offsetting the east and westbound turn lanes on Bullsboro to provide better sight distance for vehicles in the left turn lane. In addition, the existing traffic signal, signage and striping will be replaced.
The proposal will create two 12-foot lanes in each direction with 12-foot left- and right-turn lanes.
"No lane closures or restrictions of traffic shall happen between 6 a.m. to 9 a.m. and 4 p.m. to 7 p.m., Monday through Friday," the statement said.