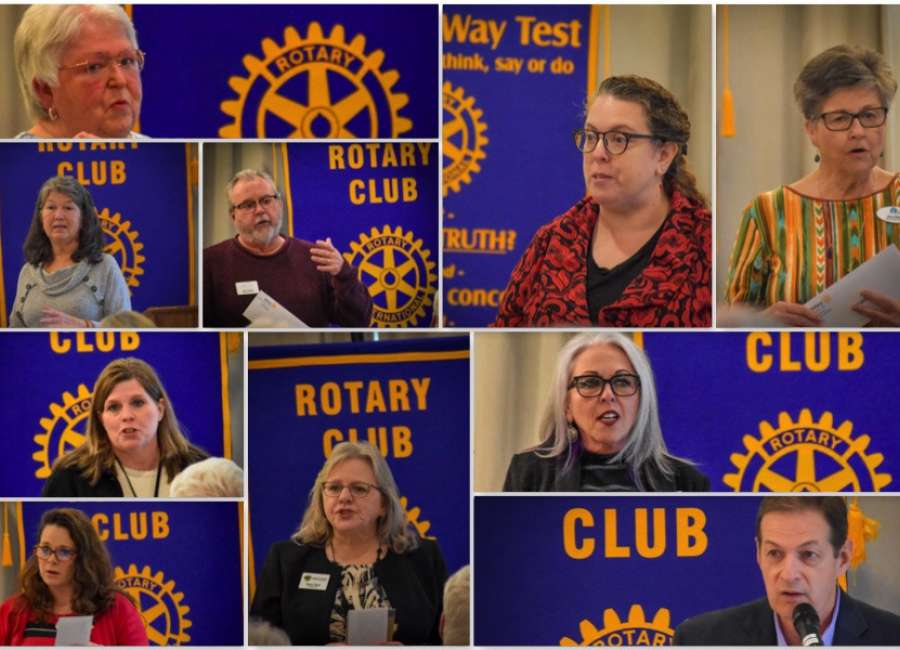 The Newnan Rotary Club awarded $15,000 in grants to community nonprofits during its meeting Friday.
The grants are the result of the club's annual fundraiser, the "Tour de Coweta" bike ride.
Proceeds from the Tour of Coweta are awarded to organizations that Rotary's mission and ideals, enhance the greater Newnan-Coweta County community, enhance access, fairness, inclusiveness and diversity.
Those awarded grants by the Newnan Rotary Club for its 2022-23 Grant Cycle include Backstreet Arts, CORRAL, CASA, Coweta Family Connection, Ferst Foundation, ELEVATE, Healing Bridge, I-58, and Newnan Theatre Company.

"If you look at these recipients, you see a wide range of providers of services to our community," said Kevin Barbee, grants chair for the Newnan Rotary Club. "Those who come to Coweta to ride help support those who make our community a special place to live."
All funds earned through the Rotary Club's fundraising efforts are given back to area communities in the form of community grants or scholarships.