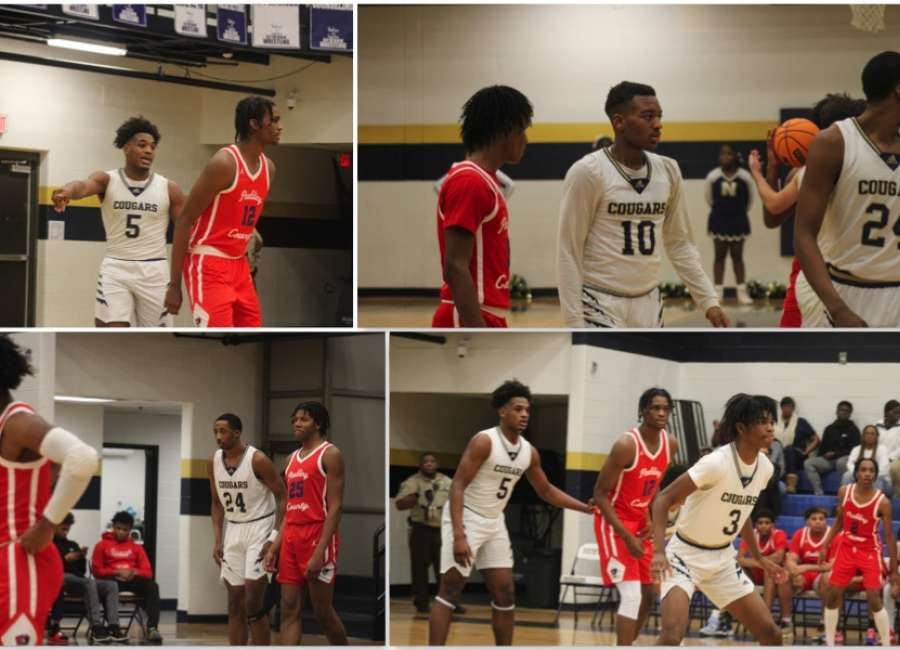 Justyn Reid keeps getting better and better at basketball.
The 6-foot-6 senior led the Cougars on Tuesday night with 18 points and 11 rebounds but saw his team fall 67-53 in a region game to the Paulding County Patriots at the Max Bass Gymnasium.

The Patriots came into the contest with a deceiving record of 6-7, but their losses included an overtime loss to top-ranked Alexander, two one-point losses to North Cobb Christian, and a two-point loss to Langston Hughes.
The Paulding County guard combination of Kahlil Jones and Frantzyr Chardavoine created matchup problems for the Cougars backcourt.
After falling behind 7-2 early, Donny Ackles calmed the Cougars with a corner three-pointer that helped them settle into the contest. Jayden Morrison found the range from beyond the arch a few minutes later to keep Newnan within striking distance.
Newnan Head Coach Trent Gatzemeyer countered the Patriots' speed on the wings by pushing the ball inside to Reid and Derrius Teagle. Reid has incredible quickness for a big man, especially his move to the basket after receiving the entry pass.
After taking a 10-point halftime lead, the Patriots slowly pulled away for the 14-point victory. The loss left Newnan 3-3 in the region, where they currently sit in fourth place with a lot of the region schedule ahead.
In addition to Reid's 18 points, Braylon Jackson and Teagle each had nine, while Tourran Warner and Ackles added six. Jackson and Ackles led with six assists.
The Paulding County Kahill/Chardavoine guard combination led the Patriots with 36 combined points.
The Cougars go back on the road this week; they play at Northgate on Saturday and then travel to East Paulding on Tuesday.
Photos by Rob Grubbs
Six-foot-six center Justyn Reid (No. 5) improves every game with speed, agility and footwork.
Danny Ackles (No. 10) hit a key three-pointer early to keep the Cougars in the game.
Cougars sophomore Jayden Morrison (No. 3) and Justyn Reid (No. 5) match up in Newnan's man-to-man defense.
Derrius Teagle finished with nine points and nine rebounds in the Cougars game against Paulding County.