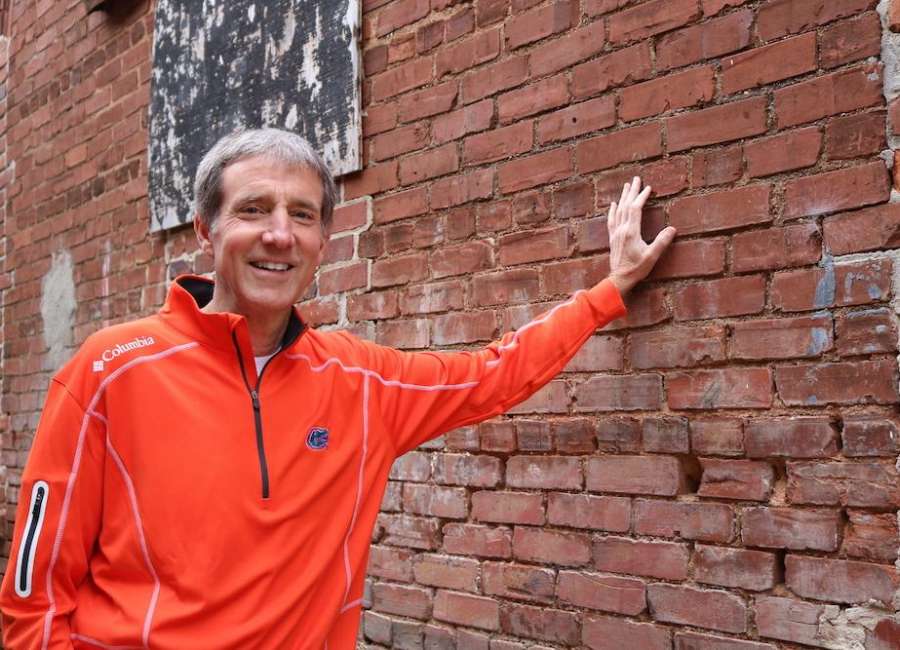 If you happened to catch the CBS Sunday Morning show on January 15, you may remember a three-minute clip about a class of fifth and sixth graders in Minnesota who want to change the world.
Or at the very least their small part of it. Beyond that? Well, time will tell.
Betsy Julien, who has lived in Minnesota for all of her life, is a teacher at Glen Lake Elementary School in Hopkins. Betsy and her husband Stefan have three children. Their youngest child, Luke, is nine years old and uses a wheelchair. He is also dependent on his parents to get by from one day to the next.
That is why Betsy, when her students made the observation that the students who use a wheelchair in their school – there are nine of them – didn't look like they were having fun at recess, was listening. It touched on one of the things she loves: advocating for those who don't have a voice.
Betsy's class recognized there was plenty of equipment on the school playground, only none that the children with disabilities could use. One of her students told her 'they didn't look happy at recess, and recess is about having fun.' Then they asked how much it would cost to make the playground accessible for everyone. She wasn't sure, but she knew it would be expensive.
Lucy – Evie – Jack
Betsy did some research and found out that even something as simple as a wheelchair-accessible swing would cost $130,000. With the help of a couple of other teachers, she wrote a grant last September for a wheelchair swing and merry-go-round. The good news is they got their grant. The bad news is it was only for $35,000, leaving them well short of their goal.
Constance – Kari'Yanna - David
But that didn't deter her class of 10, 11, and 12-year-olds. They came up with a solution: 'Why can't we just buy the equipment ourselves?'
Aidan – Cooper – Leah
Betsy, the self-appointed 'director of this cruise ship,' was totally on board with their idea. She began by allowing her students 30 minutes of their writing time four days a week to work on their project. Soon they were off and running with their money-raising campaign: collecting spare change, holding bake sales, handing out flyers door-to-door, cold-calling businesses, and soliciting local restaurants to donate a portion of their profits.
Hadley – Keane – Alice
Soon, a $10,000 donation rolled in from a local BMW dealership. Then, right after Christmas they received a check for $200,000 money from an anonymous donor residing somewhere in Minnesota with accessibility challenges of their own. The principal of the school, Jeff Radel, conducted a school assembly to announce the generous donation to the students and faculty. The response was overwhelming.
Caleigh – Nestor – Sonia – James
Spurred on by their success, Betsy's class decided on pursuing a complete playground. The cost would be $400,000. So the students decided to form committees. Four boys who loved cars became the car dealership committee. The cupcake committee is working with a local baker to research the best flavor and the most popular color and come up with an edible creation they can sell. The Timberwolves committee includes the wife of the president of Minnesota's NBA team, and they are just starting to brainstorm ideas for creating and designing and developing a slogan on a T-shirt that can be sold to the public. The frontrunning slogan at this time is 'play for all,' one that Betsy is confident they'll ultimately choose. Betsy says she noticed something special about her students working in committees: 'It's special to see how leaders are born through different passions.'
Anika – Nabil – Eliyas
After their exposure on national television, the project took a dramatic turn. Within three days, another $90,000 was raised through donations. The class decided to raise their goal to $700,000. That way, they could lend a hand to other schools with similar needs.
Wyatt – Raqiya – Nick
Between Betsy and the principal, they received more than 100 emails after appearing on CBS. Betsy says her principal deserves a lot of praise for being 'the principal who doesn't say no,' and believes what her class is doing is a great idea and he is excited to see where it goes.
One of the boys in Betsy's class teared up during his television appearance and was worried about the reaction of his fellow students when he returned to school on Monday. What he discovered surprised him: they thought he was 'the biggest star in the whole show.'
Rhys – Van – MeAyila
Another of her students who is in a wheelchair and appeared in the clip told Betsy he would be too old to enjoy the playground when it's finally finished, tentatively scheduled for the spring of 2024. However, he appreciates that others saw the need for the playground and he is very grateful for everything.
Betsy summed up everything that had transpired since her students pointed out the discrepancies on the playground at recess:
'As a teacher, it's a beautiful thing to witness your children come up with a dream and follow alongside them as they tirelessly work to make that dream become a reality, and watch the power of allowing students to have a voice and that their voice matters and does good in the world.'
As you might imagine, Betsy was tearing up as she spoke. Thee tears continued with this:
'As a parent, when others recognize the inequities and actually place themselves in the shoes of others who are different from them, you just can't teach that. My students know how it is to be different – and it gives us all hope for the future.'
This story wouldn't be complete without a moral:
We may not all be as smart as a fifth and sixth grader,
but we should all strive to be as compassionate.
***
The names italicized between paragraphs
are those of the students in Betsy Julien's fifth grade class.
They represent our hope for the future.
***
Scott Ludwig lives, runs, and writes in Senoia. His latest book, SOUTHERN COMFORT is his second collection of 101 columns. His first, SOUTHERN CHARM, and all of his other books can be found on his author page on Amazon. He can be reached at magicludwig1@gmail.com