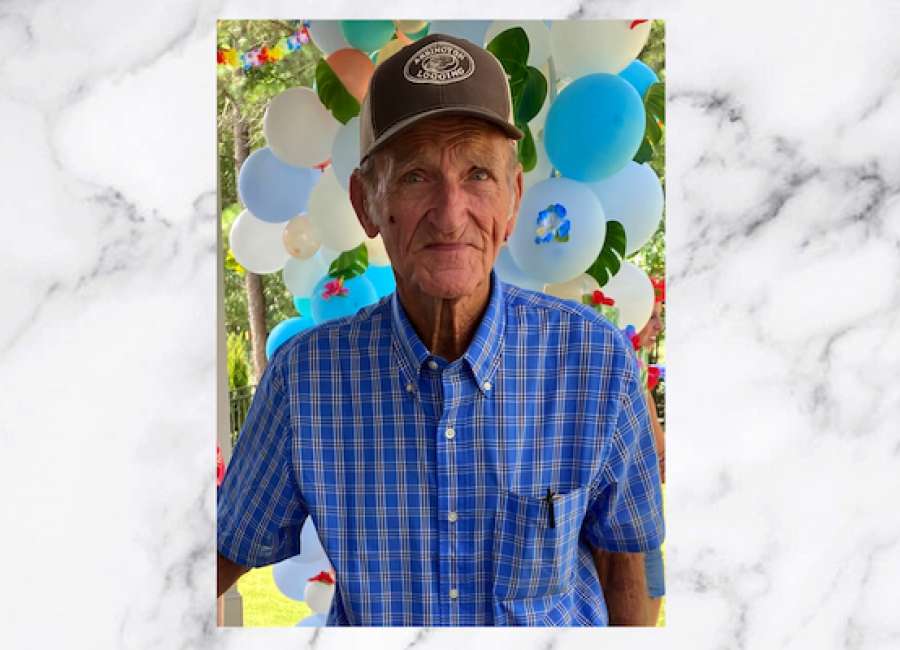 Mr. Jimmy Earnest Adams, age 84, prominent citizen of Centralhatchee, passed away Jan. 12, 2023.

His funeral was held Jan. 15, 2023 in the chapel of Stutts Funeral Home with Rev. Mark Tatum and Bro. Tyler Sweatt officiating. Interment followed the service in Centralhatchee First Baptist Church Cemetery.
Mr. Adams was born June 18, 1938 in Troup County to the late James Earl Adams and Minnie Lorene Jones Adams. He graduated from Heard County High School. It was there he met the love of his life, Betty Jean Hardegree Adams. They were married for over 65 years.
He went to work for Bonnell in Newnan, where he rose to the rank of maintenance supervisor. He retired after 45 years of service, during which he made many lasting friendships. He was active in his community, serving the Town of Centralhatchee as mayor (10 years) and City Councilman (28 years). He was also a member of Centralhatchee Lodge F.&A.M. for 58 years.
He loved to tend to his small farm, share vegetables from his garden with his friends and neighbors, and build cabinets and small furniture in his woodworking shop. Family was at the center of his life. He always felt proud to have them working alongside him.
He was a humble man with a sense of humor who believed in leaving his community better than he found it.
Survivors include his loving wife, Betty Jean Adams; three children: Sheila Adams Roberts, Mark Adams (Denise), and Lisa Tatum (Mark); grandchildren: Ethan Dennis (Kristen), Giles Roberts (Stephanie), Logan Adams (Krista), Elizabeth Arrington (Dusty), Sawyer Dennis (Hailey), Victoria Sweatt (Tyler), Maria Awbrey, Chris Tatum (Amy), Rebekah Hyman (Carlton), and Jessica Tatum; eight great-grandchildren and one to be born very soon; and a number of other relatives and friends.
In addition to his parents he was preceded in death by a son, Anthony Adams, and his brother, Donald Adams.
Those who wish may write memorial tributes at www.stuttsfuneralhome.com
Stutts Funeral Home of Franklin, Georgia in charge of arrangements.