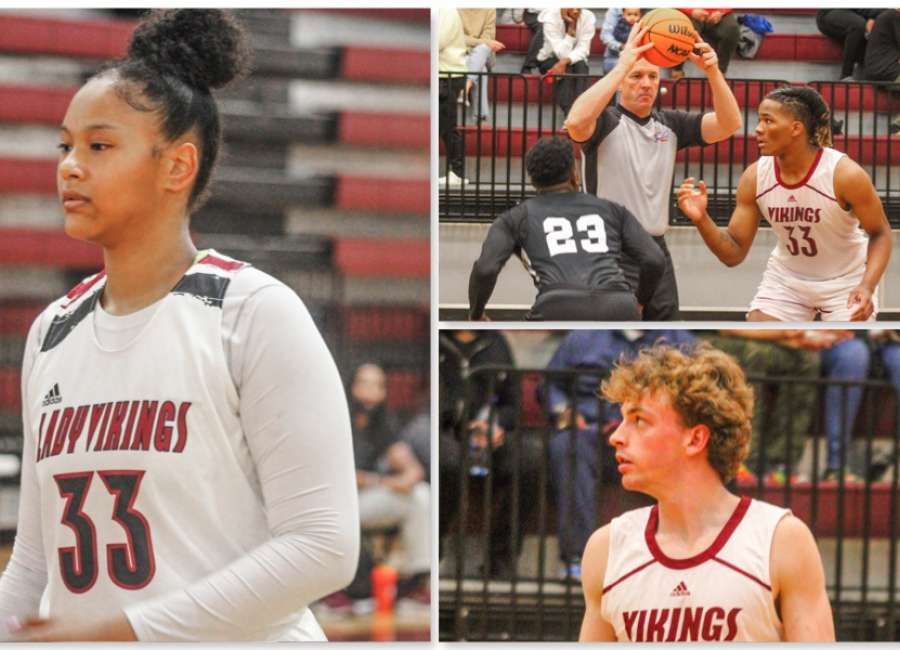 The improvement in the Northgate Lady Vikings under first-year Head Coach Alicia Sands is impressive.
For a team that only won four games in the past two years, the Lady Vikings crushed the M.L. King Lady Lions 56-3 at the Johnny Brown Gymnasium.

It was the most lopsided victory for Northgate since they defeated Coretta Scott King High 64-15 in November 2018. The win improved the Lady Vikings' record to 9-10 for the season.
In a game over soon after it began, DeAsia Stinson led Northgate with 24 points.
The boys game finished with a familiar, heartbreaking theme; they fell 57-56 to the Lions. Of their 15 losses, eight have been by two points or less.
Eli Fitzgerald led the Vikings with 11 points, Josh Orr and Andreas Seegopaul scored nine, and Paul Walthall scored eight. The Vikings had a chance to tie the game at the end but missed a free throw right before the final buzzer sounded.
The Northgate boys will attempt to put the loss behind them when they take the floor on Saturday at home against Stone Mountain. Then the boys and girls return to region action next Tuesday against Drew High School.
Photos by Rob Grubbs
Whitley Mariani (No. 33) and the Lady Vikings defeated M.L. King High School 56-3 on Tuesday night.
Northgate's Wanye Griffin (No. 33) prepares for the opening jump against M.L. King's Zion Vassall (No. 23) on Tuesday night.
Senior Eli Fitzgerald (No. 10) led the Vikings with 11 points.