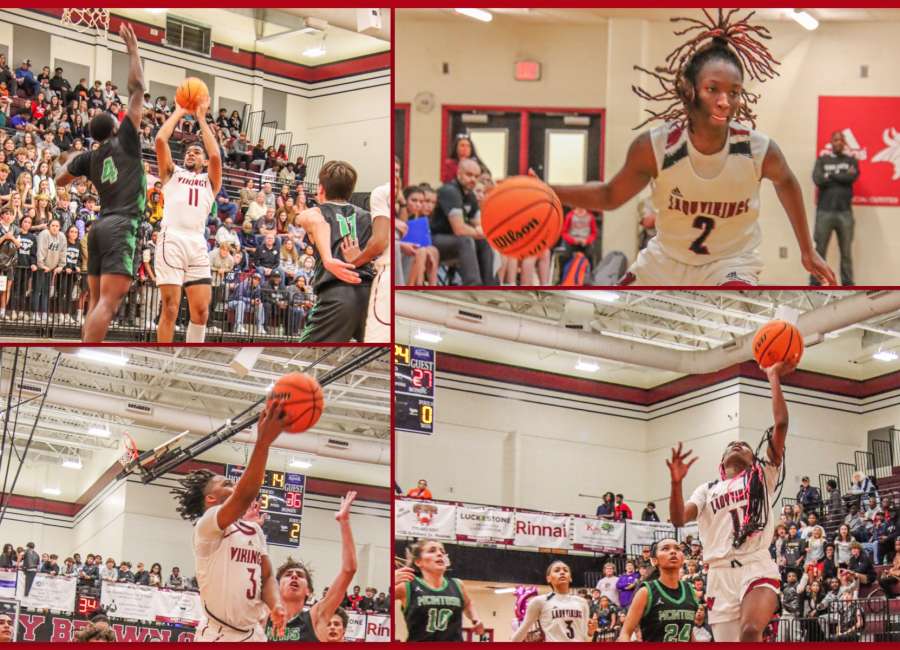 After a tough one-point loss in a region game, the doctor usually prescribes a blowout road win to get a team back on track.
That is exactly what the Northgate Lady Vikings got Saturday night with a 58-10 victory over the Osborne Lady Cardinals.

The Lady Vikings dropped a 40-39 decision to the McIntosh Lady Chiefs in their region opener on Friday night. Sophomore De'Asia Stinson scored 22 points and had nine rebounds, but Northgate came up just short.
On Saturday, Stinson scored 21 but had a lot of help as nine other Lady Vikings scored. Holly Metz was the next leading scorer with eight. The win improved Northgate's record to 7-8 on the season.
The boys team also fell at home on Friday night against McIntosh in their region opener by a score of 50-44.
The Vikings are back in action on Friday night at Harris County in another region contest and then host the Newnan Cougars in afternoon games on Saturday.
Photos by Sandy Wisenbaker
Sophomore De'Asia Stinson scored 22 points at home on Friday night against McIntosh.
Whitley Mariani (No. 33) and the Lady Vikings defeated Osborne on Saturday 58-10.
Against McIntosh, Lady Vikings guard Chanira Isaac had three assists and five steals.
De'Asia Stinson was a rebound short of a triple-double against McIntosh. She had 22 points, nine rebounds and 10 steals.
Andreas Seegopaul (No. 11) with a pull-up jumper in the Vikings' loss to McIntosh.
Vikings guard Josh Orr takes on three McIntosh defenders on his way to the basket.