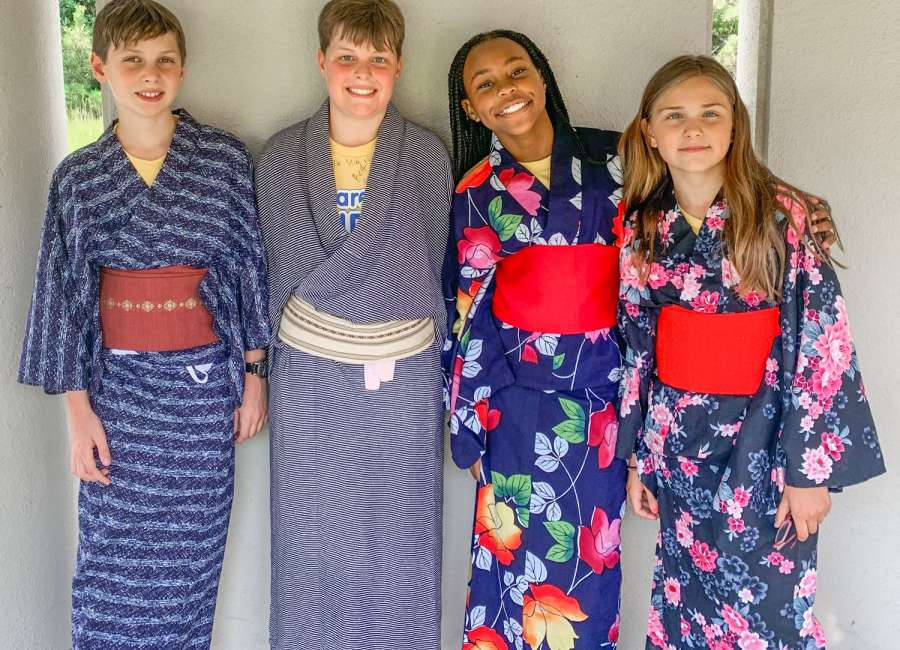 By Cheri Pruitt-Bonner / cheri@newnan.com
The Japan-America Society of Georgia seeks four Georgia students curious about participating in the 34th Annual Asian-Pacific Children's Convention in Fukuoka, Japan.
JASG will be the official liaison between the APCC, Fukuoka and Atlanta's APCC delegation. The organization will oversee the pre-departure for the funded and chaperoned exchange program.
APCC generates an appreciation for different cultures, encouraging friendships and promoting international awareness of the region in young people. APCC's vision is for "each and every one of us to be global citizens of an 'OMOIYARI' (compassionate) spirit, creating a more peaceful world (that) abounds with the smiles of children."
The last two conventions were held remotely due to COVID-19 restrictions. Japan recently opened its borders in late 2022. Some countries were having issues receiving the COVID-19 vaccines mandated by the Japanese government. Debra Owen, a former APCC chaperon, said that it was disappointing to tell students they couldn't come.
Owen was a chaperone in 2019, and her son was a junior ambassador in 2016.
"It was amazing for my son and opening his eyes to the world," Owen said.
She said her son has experienced eating noodles out of a bamboo shoot and visiting different places. Owen had a great time because she could go to the fish market where she lived, attend the summer festival and play the drums.
The Georgia students, along with over 300 other junior ambassadors from 46 countries, will experience the culture, language skills, sightseeing and more for two weeks. Georgia will send a chaperone to work between the students and the convention.
To qualify for the convention, participants must have been born between Aug. 1, 2011, and Aug. 31, 2023. Students must understand the APCC's vision even before participating in the convention. Students must be of sound mind and body and willing to live independently and among a host family.
Students who meet the eligibility requirements must submit a two-page essay explaining why they would make a good junior ambassador and representative of Georgia. In addition, the student needs to draw a picture on an 8 ½-by-11 piece of white paper representing the convention theme. Finally, a letter of recommendation from the student's teacher or a non-parent adult is required.
Owen said that most of the selection process and notifications happen in February. Finalists are notified a few weeks after the deadline. As a final test, students will attend a mixer and have a panel interview of former participants and JASG associates. She said the mixer is designed for judges to see how well Georgia students interact with other kids and adults.
The application deadline is Feb. 10. For more information on the program, visit www.jasgeorgia.org/APCC .