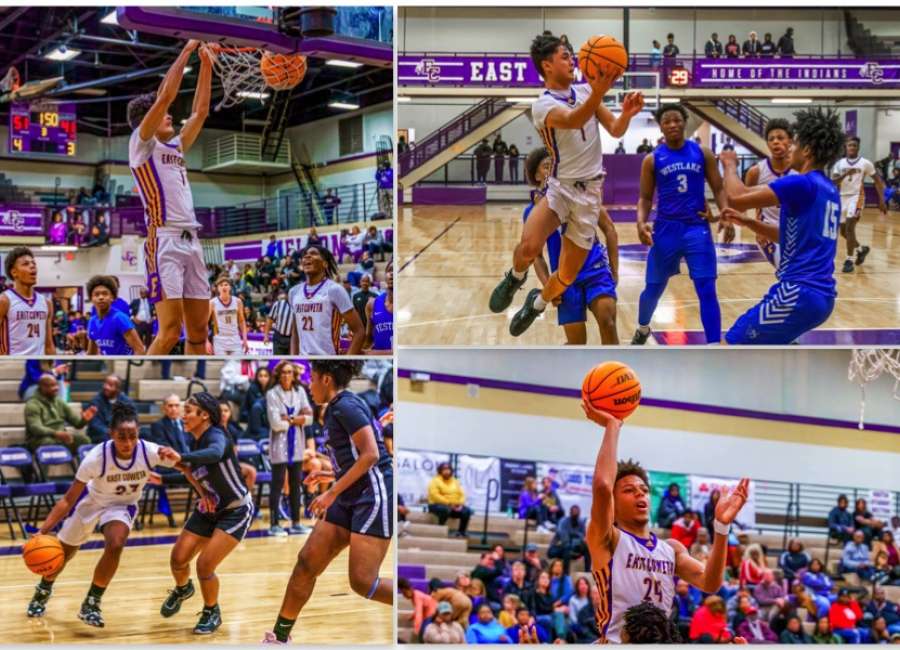 Although there has been a transition within the East Coweta Indians basketball roster, the team keeps improving.

The leadership of Head Coach Royal Maxwell from the bench and Colton Donley and Austen Colton on the floor is evident during every game.
The Indians proved that with two home wins over the weekend. They defeated Westlake on Friday night in a critical region game 67-63, then came back less than 24 hours later and defeated Hampton 66-53. The two victories pushed them over .500 for the season and moved them into the top four in the region 2-7A.
Friday's game was Colt Donley night; the senior scored 26 points to lead the Indians to the region win. The 6-foot-4 forward is fearless in the paint; he consistently drives to the basket against bigger opponents and is unfazed.
Carby Martin also had a big game with 17 points and 18 rebounds, leading East Coweta with four assists.
Other names emerging from Coach Maxwell's bench include 6-foot-7 sophomore Johnathan Washington, who cleaned 11 rebounds off the boards; sophomore Sam Mead, who added eight points; and senior Michael Luttrell, who has seen his playing time increase.
Luttrel finished with eight points and was 2-for-2 from three-point land.
The Indians were right back at it for a Saturday afternoon matinee game. Donley was again the leading scorer with 17, while two Indians finished with double-doubles.
Mead contributed 11 points and 11 rebounds, while senior Shane Adams had 14 points and 14 rebounds.
It was also another strong performance from Martin, who has 13 points, five rebounds and five assists.
Also on Saturday, Head Coach Quacy Timmons and the Lady Indians earned a 66-46 victory over Hampton. Sophomore Kezoriyah Blackshear had 17 points in the winning effort, followed by freshman Ariana Simmons who had 13.
Freshman Rihanna Reams also showed promise with seven rebounds and four steals.
The Lady Indians will be back at the John Thrower Gymnasium Wednesday against the Class 4A top-ranked Griffin Lady Bears. Then the boys and girls teams will return to regional action next Tuesday night, Jan. 24, at Campbell High School.
Photos by Chris Martin
Indians sophomore Carby Martin (No. 3) takes on more of a leadership role for the team each game.
Colt Donley (No. 1) led East Coweta with 26 points in their Friday night region win against Westlake.
Shane Adams (No. 24) had a double-double in the Indians' win over Hampton on Saturday; 14 points and 14 rebounds.
Shane Adams (No. 24) levitates for a shot to avoid the offensive foul.
Lady Indian Kezoriyah Blackshear (No. 23) scored 17 in East Coweta's win over Hampton.