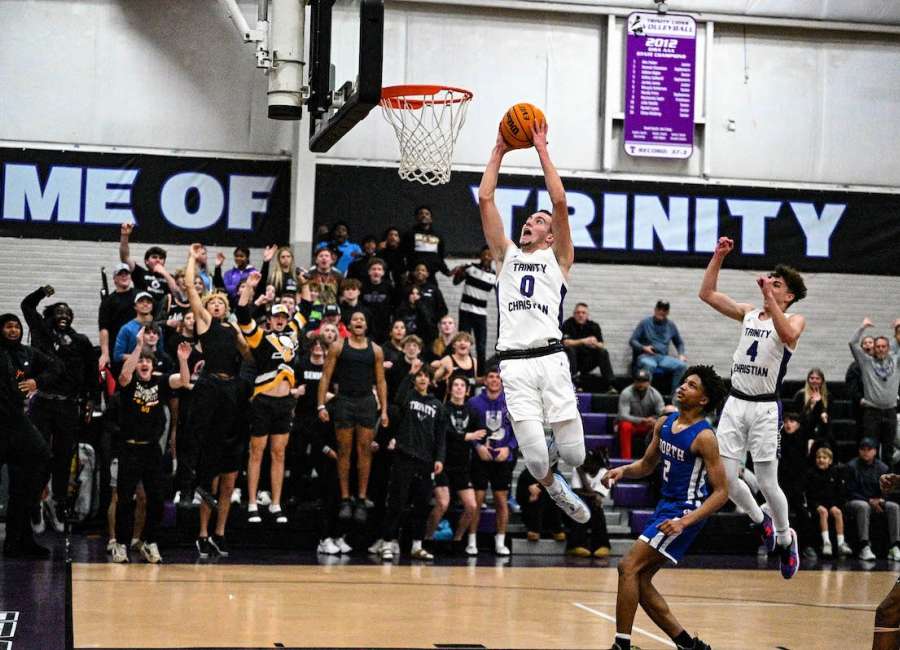 It was an impressive night all around for the Trinity Christian basketball program on Tuesday night.
The Lady Lions defeated North Clayton 66-37 in Game One, while the Trinity Christian boys took the second game 70-39.

Madison Morge led Head Coach Joe Daniels' team with 21 points to lead the girls. Aliyah Shafer followed with 16, and Julia Susla added 12. The win improved the Lady Lions to 8-4 on the season and undefeated in region play.
Coach Daniels said of his team, "We are just taking each game as a step toward our goal of being the best team in our region and the best team we can be. We play intense defense; I would not want to be guarded by them. And so much of defense comes simply from heart and internal drive, and love for their team. We are also unselfish. And I love that."
The Lady Lions will have four home region games this week to continue pressing forward. They play Whitewater on Saturday, Riverdale on Tuesday, Troup County Friday and LaGrange next Saturday.
Those four games give the Lady Lions ample opportunity to improve; Coach Daniels concluded, "We just want to keep getting better and stronger, and to have it all come together at the right times. We're on the right path!"
The boys followed with a 31-point win. It was a huge breakout game for Alex Pissis. The sophomore had 29 points and nine rebounds to lead the Lions.
Head Coach Will De La Cruz said afterward, "It's still early for us in region play. That was only our second region game; we want to build momentum heading into these next few weeks, and the win tonight helps."
He continued, "I am proud of where we are as a team, it's definitely time to take the next step for us as a group, which is to consistently do the things that help us succeed when we play together, we look incredible, so we want to do that consistently."
The Lions, who improved to 7-6 on the season, will build that momentum with the same slate of games the girls have over the next week, Whitewater, Riverdale, Troup and LaGrange.
Tammy McCracken contributed to this story.
Photos by Tammy McCracken
Alex Pissis (No. 0) brought the crowd to their feet with a thunderous dunk on Tuesday against North Clayton.
Lions guard Porter Haire (No. 2) watches the play develop inside the paint.
Madison Morge (No. 00) led the Lady Lions with 21 points in their win over North Clayton.
Aliyah Shaffer (No. 14) is gaining more and more confidence inside.
Guard Julia Susla dazzled the fans with a no-look pass.