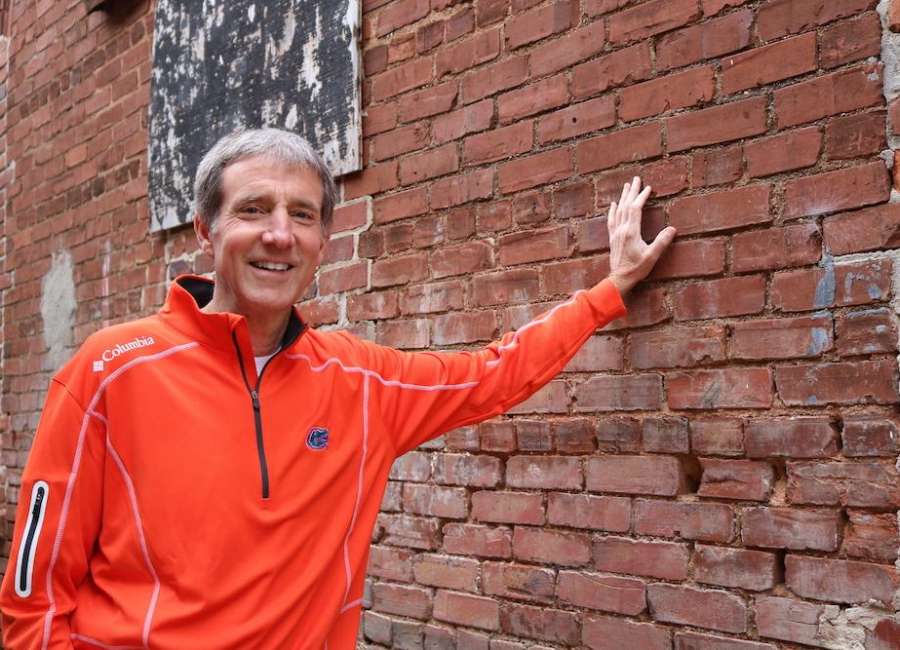 Now that I'm retired and every day is a Saturday, there are very few days I don't look forward to.

But there are still a few. Like the day I have to undergo a colonoscopy. Or the day before the colonoscopy, when all the prep work is done (if you've been there – well, you know).
Perhaps my least favorite day of all is my annual call to the 'loyal customer' department of my cable television provider - to resubscribe for another year. I always begin the conversation the same way: 'Since I've been a loyal customer for X years, I don't think I should have to pay any more than I'm already paying. It's not like any new channels have been added.'
After the 'loyal customer' department representative stops laughing, they always come back with this: 'would you be willing to drop your sports package?'
My answer, of course, is absolutely not. I can't imagine what the fall season would be like without college football.
My question then, of course, is why is the 'sports package' so darn expensive? It couldn't possibly be attributed to any of the following, could it?
In professional golf, the 1972 winner of the Greater Jacksonville Open, Tony Jacklin, won $30,000 – or $214,000 in today's dollars. In the 2022 Masters, a tie for 14th netted nine different golfers $225,333. That would be $225,333 each.
In professional baseball, the New York Mets are paying pitcher Max Scherzer $43.33 to throw a baseball about every fourth game of the season. The entire payroll of the 1969 World Champion New York Mets was just under $300,000 – or $2.4 million in today's dollars. Taking it a step further, compare the '69 Mets' payroll to that of the 2022 New York Yankees: $259 million.
In professional football, the highest-paid kicker is currently Chris Boswell of the Pittsburgh Steelers. In 2022, Boswell was called into action maybe 140 times at most to kick off, kick an extra point, or try a field goal. That means that for less than 15 minutes of activity over the course of a 17-game season, he was paid about $70,000 per kick – since he made $9.9 million for the year.
In professional basketball, Bill Russell, who played 14 seasons from 1956 to 1969 on 11 World Champion Boston Celtics teams, earned a six-figure salary for only one year of his storied career. The amount: $100,001 ($600,000 in today's dollars). Today, the minimum salary for an NBA player is $925,000. The current highest salary belongs to Stephen Curry of the Golden State Warriors: $48 million per year.
In professional tennis, the 1970 Wimbledon winner, John Newcombe, won $3,000 from a total purse of $41,650 (in today's dollars, $23,000 and $319,000, respectively). The 2022 winner, Novak Djokovic, earned $2.5 million from a total purse of $49 million. A first round loser in 2022 still managed to take home $61,000; now compare that to what Newcombe took home – in today's dollars - for winning 52 years earlier.
But the rising costs associated with sports doesn't end with the professionals. The 'amateurs' are part of the problem as well. For example:
Pete Golding, the defensive coordinator at the University of Alabama, has a salary of $1.5 million. The defensive line coach, Freddie Roach, makes $720,000 per year. As for Stuart Bell, the university president who signs their checks, he takes in - by comparison – a paltry $700,000 annually: less than anyone on the entire Crimson Tide coaching staff.
Staying with the Crimson Tide, the most money the late head coach Bear Bryant made in a single season was $104,000 in 1982 – or $321,000 in today's dollars. Nick Saban, the current head coach, currently earns in the neighborhood of $11.7 million per season. Not only is Saban's salary more than 16 times what the university president earns, it is also enough to pay for the four-year tuitions of 365 in-state students. And, about 36 times (in adjusted dollars) as much as Bryant ever made in a single year.
The problem has trickled down to the collegiate players as well. Now that NIL is in full swing – meaning collegiate athletes can be paid for their Name, Image, and Likeness – it's already gotten completely out of hand. The four Heisman finalists in 2022 were paid more than $6 million in NIL money last season ($2.5 million, $2.4 million, $1 million, and $374,000 for Stroud, Williams, Bennett, and Duggan, respectively).
But it doesn't stop there – not by a long shot.
Highly touted prospect Arch Manning, who has committed to the University of Texas, has already lined up $3.5 million in NIL money.
But that isn't even close to how much Jaden Rashada believes he is worth. Recently he requested and was granted a release from his national letter of intent to the University of Florida - after learning his $13 million NIL package fell through.
Incidentally, the young man is still in high school.
The cost of athletic competition is out of control. And guess who is expected to subsidize it.
That's right; you and me.
I just might have a different answer the next time the 'loyal customer' representative asks me if I'm willing to drop my sports package.
Scott Ludwig lives, runs, and writes in Senoia. His latest book, SOUTHERN COMFORT is his second collection of 101 columns. His first, SOUTHERN CHARM, and all of his other books can be found on his author page on Amazon. He can be reached at magicludwig1@gmail.com