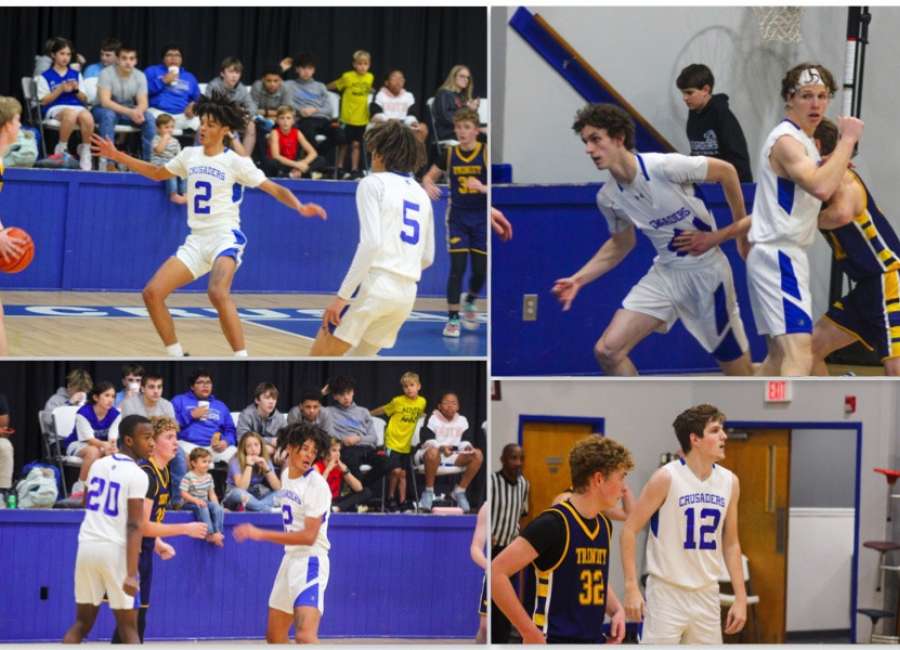 The Central Christian Crusaders made it look easy Friday night.

After a tough loss to Heritage earlier in the week, the Crusaders scored early and often against the Trinity Christian Opelika Eagles on the way to a 76-34 win.
The victory improves the Crusaders' record to 14-4 and a perfect 5-0 in the Georgia Association of Private & Parochial Schools region 3-1AA.
The Crusaders will host the region tournament beginning on Tuesday, Feb. 7.
Head Coach John White used a full-court press to convert easy scoring opportunities for senior guards Antonio Smith and Anthony Otero. With the 6-foot-6 Kody Taylor protecting the basket, the Crusaders can take chances to force turnovers. That formula worked to perfection.
Otero led four Crusaders who scored in double figures. He had 21, Mark Hayden was next with 13, Landon Summerell added 12, and Sam Terrell finished with 10.
Rudy Steidinger led Central Christian with 10 rebounds.
The Central boys return home on Thursday night to host the Arlington Christian Eagles (11-6).
The Lady Crusaders (5-6) will return to action next Monday, Jan. 23, when they host The Heritage School again at home.