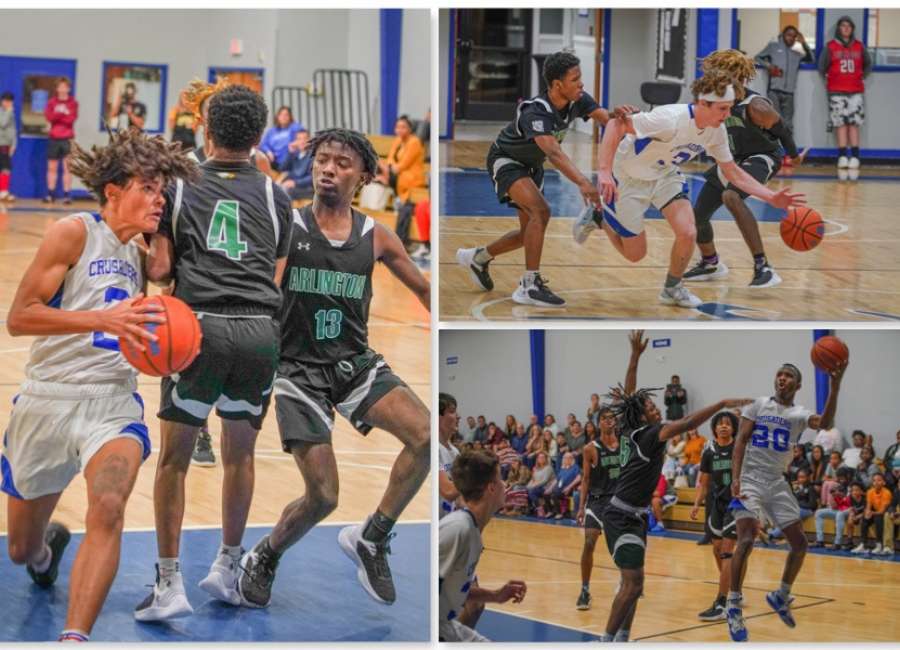 The Central Christian Crusader got an opportunity to see how they measure up against one of the toughest teams on their schedule, the Arlington Christian Eagles.

In a tightly contested contest for the first half, the Eagles pulled away in the second for an 81-53 win.
Mark Hayden led the Crusaders with 15 points and was joined by Rudy Steidinger with 12 and Antonio Smith with 10, who finished with double digits. Steidinger also added nine rebounds.
The loss dropped the Crusaders record to 14-5, but they are still undefeated in their region at 5-0. They compete in the Georgia Association of Private & Parochial Schools Division 1-AA.
The Crusaders will host the region tournament, which will begin on Feb. 6. They look to make a deep playoff run with a roster that includes nine seniors.
That group includes Smith, Steidinger, Anthony Otero, Sam Terrell, Grant Prather, Tymeer Ferguson, Landon Summerell, Cornell Travick and Kody Taylor.
Head Coach John White's boys team will try to get back in the winners' column on Monday night against Grace Christian Academy at home.
The Central Christian Lady Crusaders, under the leadership of Head Coach Kyree Woods, will face the Heritage Lady Hawks on Monday at home.
Photos by Aelise Gagliano
Mark Hayden (No. 20) drops the left-handed runner for two of his team-high 15 points.
Senior Antonio Smith (No. 2) fights around the Arlington defense to find the basket.
Tymeer Ferguson (No. 13) puts pressure defense on the ball at the top of the key.
Rudy Steidinger (No. 3) splits the double team; the senior led the Crusaders with nine rebounds.