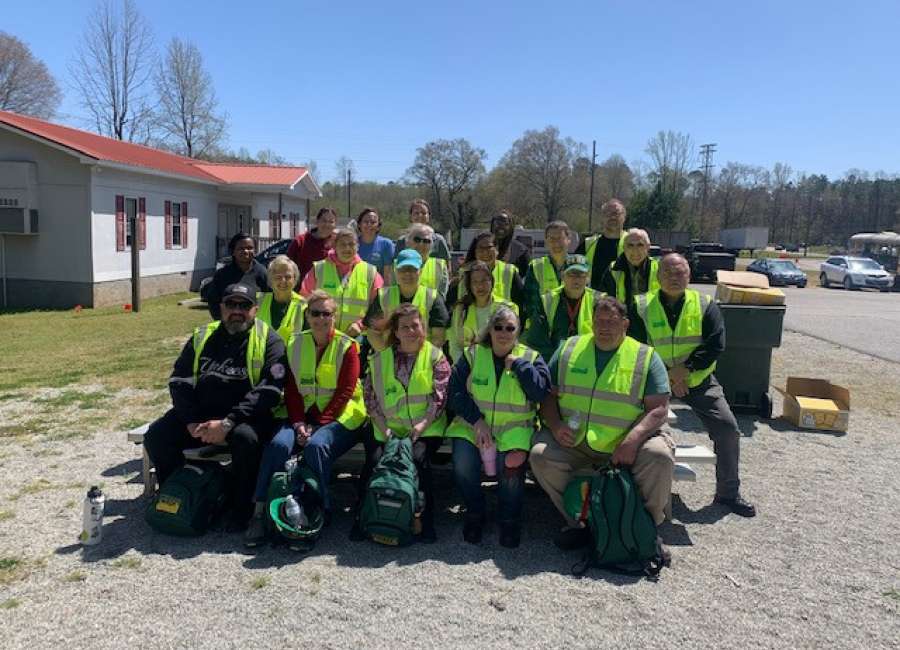 By Cheri Pruitt-Bonner / cheri@newnan.com
The Coweta County Emergency Management Agency is accepting applications for its next Community Emergency Response Team training.
There are 40 slots open for the program. Training will be held Feb. 23 through April 29. The classes take place from 6 p.m. to 8:30 p.m. Classes are held at Coweta County's Emergency Operations Center, located at 195 International Park.
The training teaches Coweta residents how to execute basic responses for people before, during and after disasters. The service includes checking in on neighbors, relaying information to the public, assisting management with traffic and performing other tasks. Certification is given to attendees who have completed the review and disaster training.
Students can expect to learn about disaster readiness, the CERT organization, terrorism, fire and safety skills, and more. After eight weeks of learning, attendees will go through a course review and disaster simulation.
Reading the Independent Study Training Class IS-317 (Introduction to CERT) before the basic training is recommended.
The Federal Emergency Management Agency created the program in 1993 in response to a Mexico City earthquake. Larry Chappell, the CERT coordinator, said many residents helped but lacked the required skills for a disaster situation.
Chappell said many people don't think about learning emergency skills. The 2021 Newnan EF4 tornado damaged many homes, businesses and schools. He said that emergency preparedness was lacking during that tornado and now is implementing more opportunities for volunteers to help.Chappell also said raising peoples' awareness of learning to respond to emergencies properly is essential.
Slot sizes have increased to have more graduates in the program. Increased graduation will will have volunteers for future emergencies.
Nic Burgess, the EMA coordinator, said that while there were 30 openings last year, the organization will keep 40 slots open moving forward.
EMA continues to provide more opportunities for volunteers to respond.
The Coweta County Strike Force is a deployable team that answers calls for volunteer efforts. Burgus said the volunteers are certified in CERT basic training and supplementary learning. The additional learning includes courses on traffic management, crowd management, "stop the bleed," CPR/AED, effective communications, missing person search and rescue, damage assessment and basic first aid. There are currently 29 active participants.
The Coweta.Ga.CERT Strikeforce Team recently assisted the Spalding County Emergency Management Agency and the City of Griffin with their Volunteer Reception Center after recent tornado damage. In addition, the Strikeforce responded to Newnan Christmas and Fourth of July fireworks.
Please visit the Federal Emergency Management Agency Emergency Management Institute's website for more information on the CERT introduction course. FEMA is developing an online version of the CERT program.