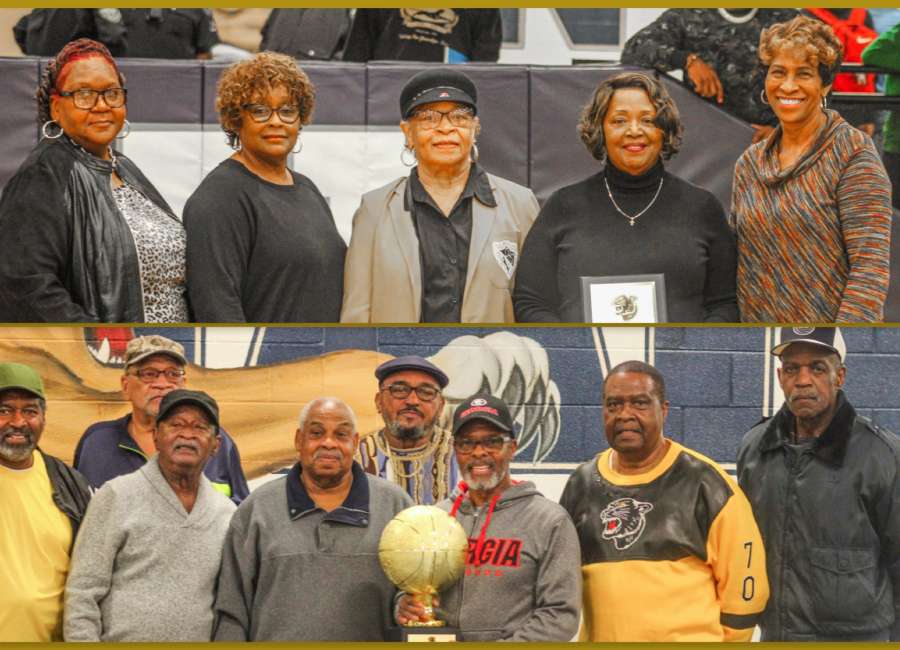 The Newnan Cougars took the opportunity Friday to reflect on one of the most successful basketball teams in Coweta County history.
The 1970 Central High Panthers boys and girls combined to go 42-5 to end an era.

It was the final season for the Panthers, as the school combined with Newnan High School in the fall of 1970.
Central Head Coach Alfred Abernathy and the Panthers finished third in the state that year. They lost their final game of the season, which was played at Georgia Tech's Alexander Coliseum, to East Rome. Their final record was 28-2.
The team featured four returning starters in Willie Upshaw (6-foot-5 center), guard Gerald Parks, guard Stephen Shavers, and forward Jackie Rosser. Added to the mix were 6-foot-4 forward Lewis Zachery, and Winfred Smith, who got a lot of playing time in the prior year.
The girls' team was under the leadership of Head Coach John Keith, and they finished the season 14-3.
Last fall, current Newnan Head Coach Trent Gatzemeyer and the Cougars honored the Central High School legacy with a practice at their old gym and an opportunity to share some great stories.
Photos by Rob Grubbs
Members of the 1970 Central Panthers basketball team that finished 28-2; (from left to right), Rickey Powell, Jackie Rosser, Willie Geter, Stephen Shavers, captain Gerald Parks, Robert Hines, Tommy Johnson and Lewis Zachery.
Members of the 1970 Central High Lady Panthers included (left to right), Violet Harris Smith, Mary Jane Elder Ford, JoAnn Connally Hill, Brenda Mitchell Strozier and Catherine Winds Patterson.