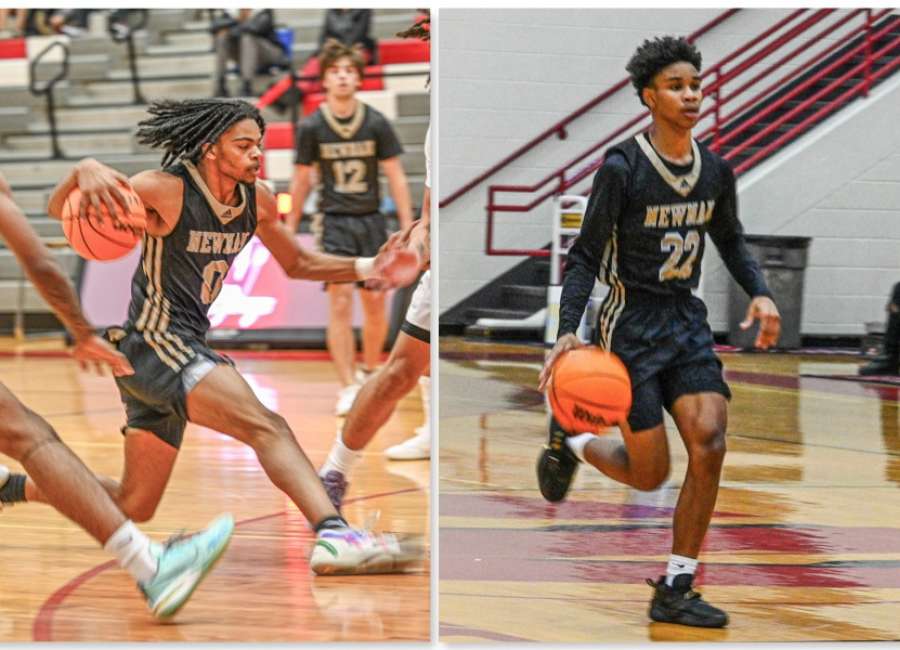 After a discouraging home loss to Paulding County a week earlier, the Newnan Cougars won their third road game in a row Tuesday night.
They defeated the East Paulding Raiders 62-49 to improve their region record to 5-3.

During their winning streak, the Cougars have two one-point wins over South Paulding and Northgate and a convincing win against East Paulding. It also concluded a series sweep of the Raiders for the year.
Newnan relied on the long ball early to capture a lead. Jayden Morrison, Braylon Jackson and Donny Ackles all found their range from beyond the three-point arch to give the Cougars a 20-11 first-quarter advantage.
On a night of balanced scoring, four Cougars finished with double-digit points. The leaders were Jackson with 16, Justyn Reid with 14, Ackles had 12 and Derrius Teagle with 10.
Wheeler Drake distributed well with five assists, and Reid led on the boards with eight rebounds.
With the region tournament on the horizon, the Cougars are currently in third place in the standings. If they finish in the top four, their path to the state tournament will be much easier.
In the night's first game, the Newnan Lady Cougars fell to East Paulding 38-24.
After a four-game road trip, the Cougars return home next week for three games. They host Douglas County on Tuesday, Alexander on Friday and Callaway next Saturday.
Photos by Tammy McCracken
Senior Jamarion Glenn (No. 0) works in traffic; he had five points against East Paulding on Tuesday night. Braylon Jackson (No. 22) led the Cougars with 16 points.