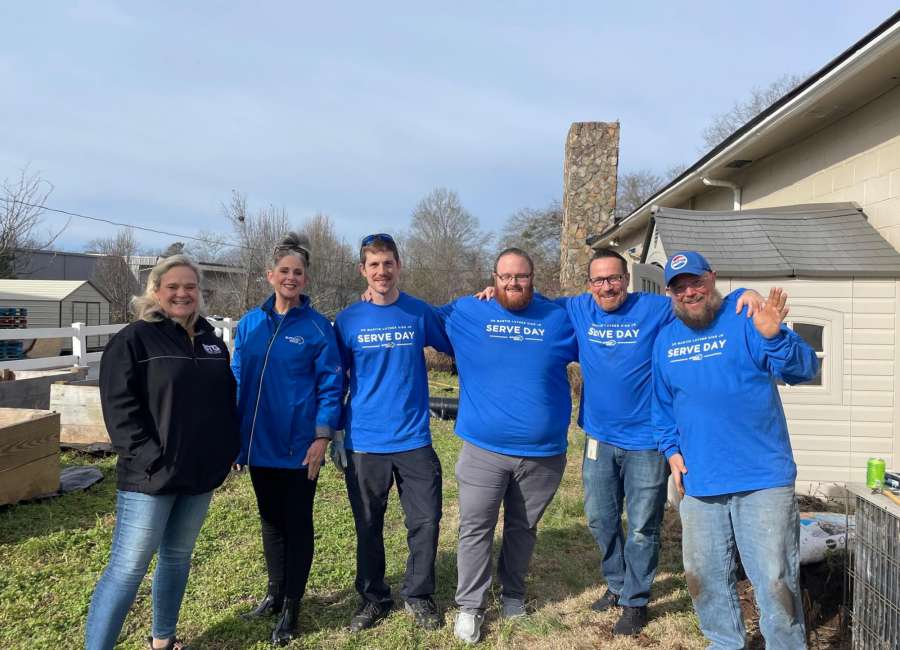 Buffalo Rock recently teamed up with Keep Newnan Beautiful to redo the outdoor garden space at Bridging the Gap.

"Martin Luther King Day was a perfect time to celebrate his legacy by serving those that serve others," said Buffalo Rock HR Manager Tracy Escoe.
"At Buffalo Rock, we are committed to our community, employees, and customers. Our team was very excited to have the opportunity to get the garden at BTG up and running again. We look forward to watching it grow and flourish."
Newnan's distribution area services a population exceeding 500,000 people and includes the counties of Paulding, Haralson, Carroll, Heard, Coweta, Fayette, Spalding, Upson, Pike, Lamar, Troup, and Meriwether.
"When I reached out to Tracy, about this project, she didn't hesitate to say 'yes, we will be there,'" said Page Beckwith, Keep Newnan Beautiful program director.
"The goal of this garden is to provide a beautiful outside space for the clients and staff of BTG to enjoy," Beckwith continued. "We also hope it will add additional fresh vegetables and herbs for their food donations in the future. We are extremely grateful to have had Buffalo Rock as a partner on this project."
Contact Keep Newnan Beautiful for ways you can get involved in the community. Call 678-673-5505 or email pbeckwith@newnanga.gov.