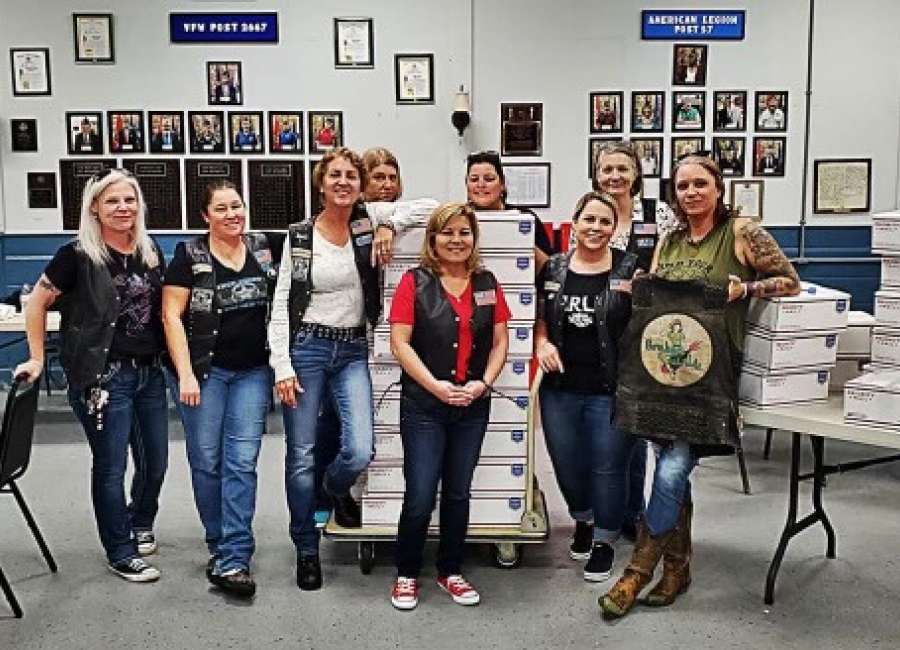 By Cheri Pruitt-Bonner / cheri@newnan.com
Send love out to deployed soldiers with the Bomber Girls LRC Cookie Drive on Jan. 21.
This Saturday from 10 a.m. to 3 p.m.; the nonprofit accepts homemade or store-bought cookies and donations for postage at the Coweta Veterans Club, 130 Veterans Club Road in Newnan. Last year, 10,000 cookies were shipped to soldiers.
"Our troops are away from their loved ones, and we want to help make that day a little better," said Tracie Weaver with the Bomber Girls Senoia Chapter.
Jackie Delisle with the Bomber Girls said the event brings the Newnan community together. The Newnan High School History Department is one of the largest cookie donors yearly. Sometimes elementary and middle school students will create cards to go with the cookies.
The drive is held in January to get the cookies to the troops by Valentine's Day, but The Bomber Girls like to think of the troops year-round.
The organization sends care packages several times a year. Weaver said children from local schools make cards for the Fourth of July, Veterans Day and Christmas. The package contents sometimes are toiletries, soap, deodorant and other daily items.
Bomber Girls LRC began in Savannah, Georgia, 10 years ago to mainly send care packages to deployed military. The all-female motorcycle club and 501(c)3 nonprofit expanded to Senoia and Phenix City, Alabama.
Weaver said that the cookie drive is a Newnan community favorite. The Bomber Girls look forward to seeing everyone who attends and contributes to the drive.
For more information, email analog.bombergirlslrc@gmail.com.