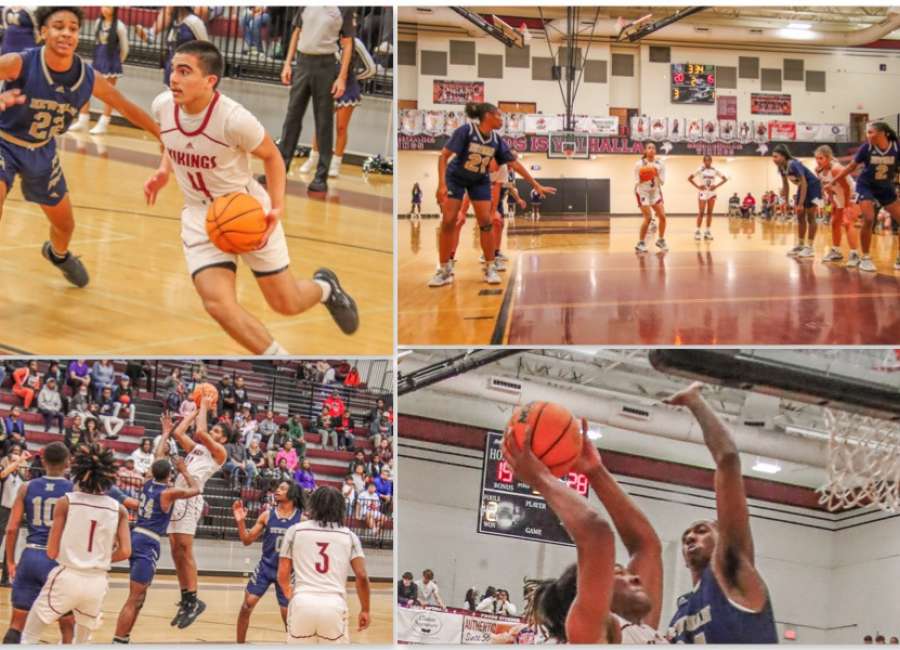 If the best basketball teams pull out one-point victories, then the Newnan Cougars showed what they were made of this past weekend.

They defeated the South Paulding Spartans (14-3) 59-58 on Friday night in a region 5-6A game and then came back with a 53-52 overtime on Saturday against county rival Northgate.
It was the Cougars' third one-point win in their last five contests.
On Friday, the Cougars traveled to South Paulding (14-3) to fight to remain in the top half of the region standings. Alexander and Langston Hughes have the top two, which is followed by a group of four for the three through six sports.
The Cougars got a balanced scoring night from three seniors. Braylon Jackson had 12, Justyn Reid followed with 11, and Derris Teagle finished with 10. Teagle also finished with double-digit rebounds of 10.
Wheeler Drake also contributed an all-around game with seven points, six rebounds and six assists.
The victory came at the halfway point of the Cougars region schedule. They have played all seven opponents once and finished the first half with a 4-3 record. The key remaining games will be against the teams fighting for the third and fourth spot, South Paulding, Paulding County and East Paulding.
There was no rest for the weary. After the emotional Friday night win, the Cougars were back on the bus to play county rival Northgate. And it took more than 32 minutes of regulation to settle.
The Cougars pulled this one out in overtime behind a 20-point game from Jackson and another double-double from Teagle, a 16-point, 12-rebound night. The 53-52 victory moved the Cougars to 9-8 on the season.
Earlier on Saturday, the Northgate Lady Vikings pulled out a victory over the Newnan Lady Cougars to improve to 8-10 on the season. The Lady Vikings defeated both Newnan and East Coweta this year.
This week, Newnan goes on the road for games against East Paulding (10-6) and Langston Hughes (9-7) before returning home next Tuesday against Douglas County.
The Vikings will be at home next Tuesday against Drew High School.
Photos by Sandy Wisenbaker
Newnan's Derrius Teagle (No. 24) holds his ground as Northgate's Andreas Seegopaul (No. 11) pulls up for a short jumper.
Derrius Teagle (No. 24) swats at a Wanye Griffin (No. 33) layup.
Viking Armando Mercado (No. 4) dribbles around the defense of Newnan's Braylon Jackson (No. 22).
It's a jump ball to start the game between Northgate's Wanye Griffin (No. 33) and Newnan's Derrius Teagle (No. 24).
Lady Viking De'Asia Stinson (No. 11) maneuvers through the Newnan defense for a score.
Northgate senior Hailey Jenkins (No. 3) shoots a free throw with the Lady Vikings up 20-15 late in the second quarter.