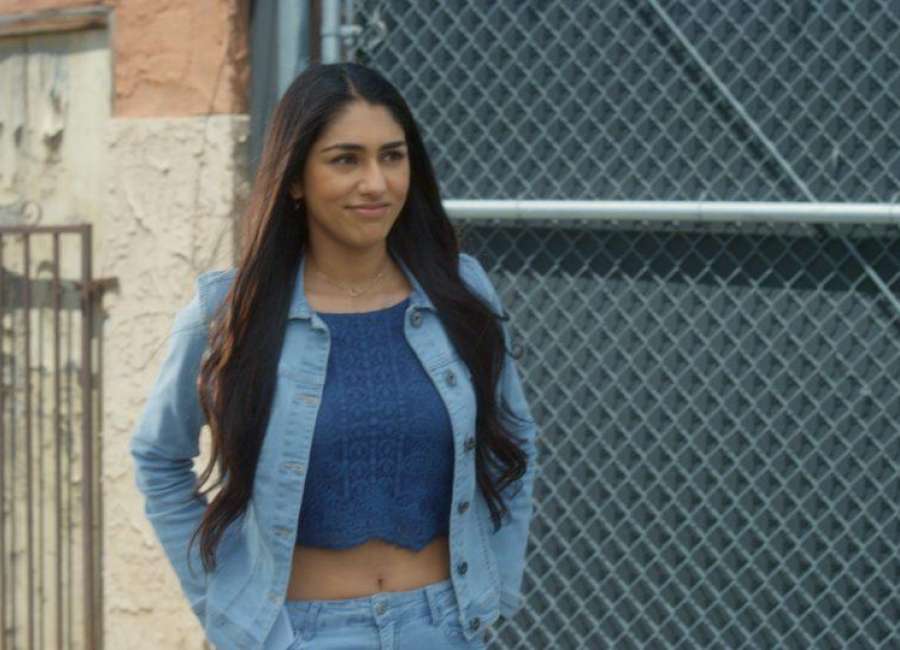 Review By: Jonathan W. Hickman
Director: Anoop Rangi
Cast: Megha Sandhu, Kavi Raz, Balinder Johal, Jude Holmes, and Jordan Williams
Running Time: 89 minutes
Available in streaming and VOD release
On the same weekend that the vital "Women Talking" is in theatrical release, I thought I'd suggest another film with a very different take on female empowerment.
"Arranged Marriage" is a low-budget satire. While not as artful or nuanced as something like "Women Talking," "Arranged Marriage" deals with weighty issues within its limiting genre conventions that combine elements of overcooked melodrama, horror, and romantic thriller.
One afternoon, 23-year-old college student Kamali Matthu (Megha Sandu) returns to her home to discover a large family gathering. Her parents have arranged for her engagement to Rotoo (Jude Holmes), a nerdy sanitation engineer. This creepy exchange leads Kamali to run to the arms of her white boyfriend, Clive (Jordan Williams).
The naïve Clive tells his girlfriend that she shouldn't worry. He finally meets Kamali's immigrant Indian parents and professes his love for her. But that meeting doesn't go over well, and Kamali's father (Kavi Raz) and cousin beat Clive senseless.
Comically, Clive accepts the beatdown telling his beloved that it's just a cultural difference. But when Kamali's boss at a bikini shop is murdered, it's obvious that evil forces are working against her.
Director Anoop Rangi (see 2015's "Assassin's Game") infuses "Arranged Marriage" with satirical whimsy. The story unfolds like a horror movie. As bodies pile up and killers stalk Kamali, the story feels like it could be a part of the "Scream" franchise.
Rangi has fun mixing odd humor with unrealistic comic violence. As thugs dispatch Kamali's friends and would-be suitors, we get dances parodying a Bollywood production. And the effort of Kamali's white friends to accept her racial and cultural identity is ironically funny. Still, these exaggerations aren't too far removed from today's reality, where it's thought better to be dead than socially canceled.
"Arranged Marriage" is an uneven mix of genres that exists in a parallel universe of sorts. The weird combination doesn't always work. But everyone is all-in on the ongoing subversive, inflammatory nature of the film. For example, the police detective investigating the murders sports a distinctive Hitler mustache and yells aggressively at Kamali when she goes to him for help. It's intentionally ridiculous as the film slides into outright parody.
And as "Arranged Marriage" gets increasingly over the top, Rangi embraces the craziness. While the silly twist of the movie is bizarre, by completely going for it, Rangi gets the most out of his game cast and limited budget.