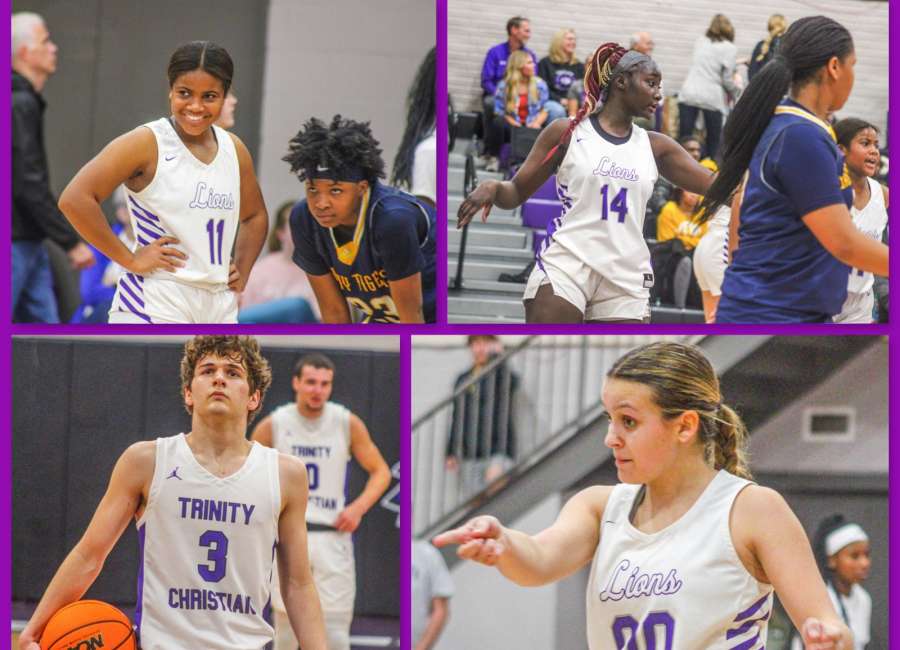 The Trinity Christian Lady Lions won their ninth game in a row Saturday afternoon when they defeated LaGrange 54-15 at home.
That victory culminated in a weekend region sweep to keep the Lady Lions atop the region 4-4A standings with a perfect 7-0 record.

The weekend sweep began Friday night when senior Madison Morge scored 34 points to lead the Lady Lions to a 70-46 win over the Troup County Lady Tigers. Morge set a new Trinity Christian Lady Indian record with 10 three-pointers on the way to the victory.
Morge's record-setting game caught momentum in the second half. She returned from the halftime locker room with 13 points and dropped seven threes in the final 16 minutes of the game.
Kyva Holloway finished with eleven points, Aliyah Shaffer had 10, Julia Susla with eight, and SeAnna Johnson's five rounded out the Trinity Christian starting five.
Lady Lion Head Coach Joe Daniels shared, "This team absolutely complements each other and has gelled so well together; it has been special. And they get stronger together every day. They are extremely coachable competitors who do not care who gets the credit. They want to win."
Their Saturday win over LaGrange was another example of what Coach Daniels spoke about. Morge led again with 19 points, while the other starters contributed, including Susla's 10 points, Holloway with nine, Jonhson next with eight, and Shaffer finished with five and just about every rebound there was to get.
The Trinity Christian boys lost a heartbreaker to Troup on Friday night, 58-56, but rebounded strongly with a 72-36 win over LaGrange on Saturday.
Five Lions finished with double-digit points. Justine de la Cruz led with 17, Alex Pissis and Sam Smith had 13, Porter Haire added 12, and Ernesto Almonte finished with 10.
The win was more impressive because LaGrange entered the contest tied for first in the region. The Lions held on to fourth place with their victory with two weeks left in the regular season.
On Friday, the Starr's Mill Panthers invade the Lion's Den. It will be an opportunity for the boys team to avenge a loss to the Panthers earlier in the season and give the girls team a chance to stay unbeaten and in first place.