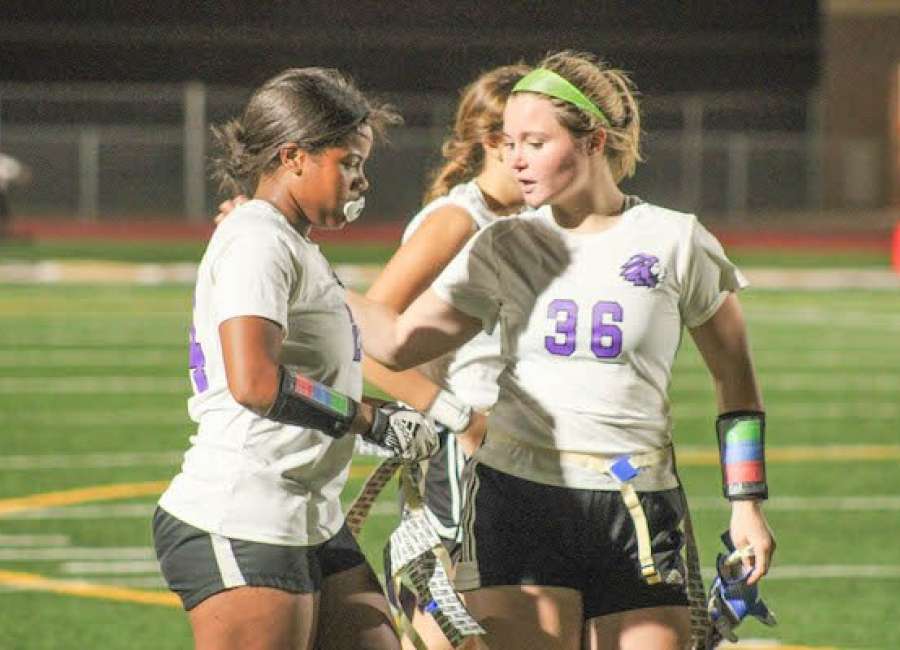 The Trinity Christian Lady Lions flag football team saw their 2022 season end in the quarterfinals of the Georgia High School Association state playoffs on Thursday night. The Lady Lions lost 7-6 to St. Pius to conclude their season.
It was a week of highs and lows for Head Coach Kayla Freund and the Lady Lions. On Tuesday night, they were at a high point when they defeated McDonough High School 6-0 in double overtime to advance. Then the low of seeing their season end by just one point on Thursday.
On Tuesday, the Lady Lions traveled to McDonough as the two seed from Area 2, where they faced Veterans High School in the first round playoff game. Jordyn Rawlings and SeAnna Johnson scored to give the Lady Lions a 14-0 lead.
Up next was the undefeated McDonough Lady Warhawks. They cruised through a perfect season and had only once been held to less than 10 points. Additionally, their defense only allowed three touchdowns all year.
The game was a classic field position game, with both teams getting an interception but neither getting to convert points.
Both defenses held through the first overtime, but the Lady Lions broke through with a Johnson touchdown on a jet-sweep in the second overtime for the contest's first points. The defense held McDonough for the 6-0 victory.
The season closed on Thursday in the 7-6 loss to St. Pius. It was an incredible run for Trinity Christian, who finished 12-3. They bring back almost the entire team next season; they only lost two seniors, Olivia Osse and Layla Wright.
The momentum has already started for what Trinity Christian will look to accomplish next year.