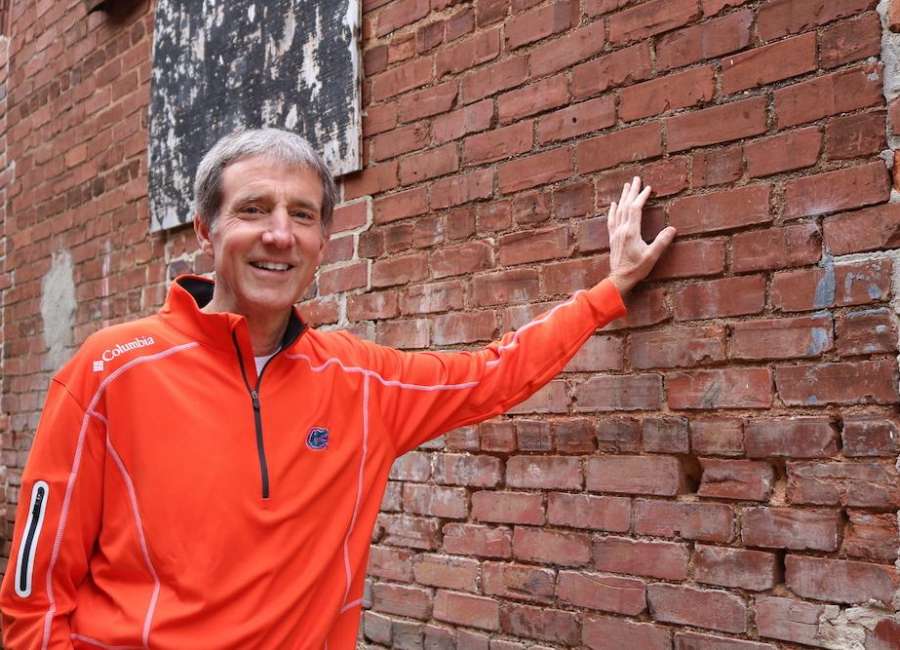 The College Football Playoff (CFP) committee had four bullets to dodge this weekend. Fortunately, they were successful dodging two of them. Otherwise, as Ricky Ricardo would say, the committee would have had some 'splainin to do.

Had Utah, Kansas State, LSU, and Purdue all pulled upsets and won their respective games against USC, TCU, Georgia, and Michigan, there was the very real possibility that none of the four teams in this year's CFP would have been the champions of their respective conferences.
Had all four upsets occurred, the CFP would have consisted of Georgia, Michigan, TCU, and either Ohio State or Alabama … and none of the four would have been 'conference champions,' as determined by the victors in the championship games on the first weekend in December.
That gives the CFP committee something to think about for the next two years as they ponder expanding the playoffs to 12 teams in 2024.
As for this year, here's how the weekend played out.
In the Pac-12 on Friday night, # 11 Utah beat # 4 USC for the second time this year, 47 – 24. Trojan quarterback Caleb Williams, although hobbling for most of the game, still managed to put up Heisman-esque numbers, throwing for 363 yards and three touchdowns in a losing effort. Was it enough to make him a lock for the Heisman? Doubtful, especially after William's showboating 'Heisman pose' in the first half of last week's regular season finale against Notre Dame. The Heisman voters noticed. And besides, Karma is a … well, you know.
Bottom line: the Pac-12 will not have a representative in the CFP for the seventh time in its nine- year history. USC, at 11 – 2 and without a conference championship, is out.
Incidentally, my personal choice for the Heisman is the same young man that won it last year. Without quarterback Bryce Young's uncanny improvisational skills and never-say-die fearlessness, it's likely Alabama would have suffered another loss or two (maybe three) during the regular season. Bryce Young has more escapes in two years at Alabama than Houdini had in his entire lifetime.
The Big 12 provided the most exciting conference championship game, with # 10 Kansas State defeating # 2 TCU in overtime, 31 – 28. The Horned Frogs had the ball first in overtime, and facing a fourth down on the one-yard line, elected to go for a touchdown. They were unsuccessful, and with their subsequent first possession in overtime, the Wildcats calmly kicked a 31-yard field goal to claim their first conference championship in a decade.
Bottom line: it was TCU's first loss, so with their 12 – 1 record, they're in.
The SEC championship game was – let's be honest – a 'no contest.' # 14 LSU didn't have their 'A' game, which they absolutely needed to have a snowball's chance against # 1 Georgia. The game wasn't nearly as close as the final score of 50 – 30 might suggest: Georgia dominated from start to finish. (OK, so LSU had a mini-rally going in the second half, but … come on: the game was over by then.)
Bottom line: Georgia is the SEC champion, finished the season 13 – 0, and is the top-ranked team in the nation. Of course, they're in.
The Big Ten had the only other undefeated team in the country after this weekend in # 2 Michigan, which had no trouble (in fact, they almost looked bored) with unranked Purdue, winning easily by three touchdowns, 43 – 22. In case no one noticed, the 13 – 0 Wolverines, after losing their best player to an injury - running back Blake Corum - are suddenly playing their best football of the season.
Bottom line: Michigan is the Big Ten champion, finished the season 13 – 0, and is the second-ranked team in the nation. They're in.
TCU, Georgia, and Michigan. That makes three. So which team is going to fill out the CFP's dance card?
Let's look at the ACC. # 9 Clemson won the conference championship by manhandling # 23 North Carolina, 39 – 10. Is an 11 – 2 record and an ACC championship enough to garner an invite to college football's 'final four?' Not by a long shot.
Clemson is out.
So who's taking the coveted fourth and final spot in this year's CFP? Although it's not my choice – I believe # 6 Alabama is more deserving – the final team invited to college football's 'big dance' is the same team that garnered the fourth and final spot in 2014: # 5 Ohio State. Don't look now, but eight years ago, the Buckeyes went on to win the National Championship.
So, here's how it looks for the semi-finals on New Year's Eve:
# 1 Georgia vs. (newly-anointed # 4 after USC's loss) Michigan in the Chick-fil-A Peach Bowl
# 2 Michigan vs. # 3 TCU in the Fiesta Bowl
After that, the two winners will meet nine days later to determine this year's National Champion.
Then after that, it will be eight looong months before we get to do it all over again.
Scott Ludwig lives, runs, and writes in Senoia. His latest book, SOUTHERN COMFORT is his second collection of 101 columns. His first, SOUTHERN CHARM, and all of his other books can be found on his author page on Amazon. He can be reached at magicludwig1@gmail.com