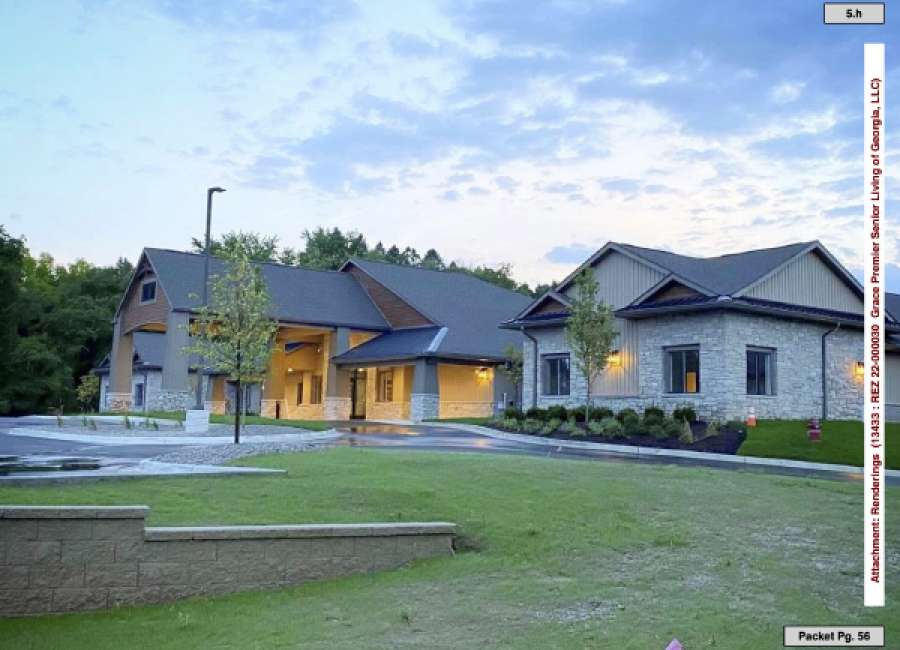 A new senior living facility has been approved for land on Highway 34 between Go Church and the Spring Forest Subdivision in Sharpsburg.
The Coweta County Board of Commissioners approved a rezoning of 7.07 acres of land from Rural Conservation (RC) to Office-Institutional (O-I) at their meeting Thursday.
The purpose of the rezoning is for an assisted living/memory care facility, which would be an 84-unit facility with 88 beds, 27 studio units, 28 one-bedroom units, four two-bedroom units and 25 memory care units.
According to county documents, a number of amenities will be included with the facility, including common living and dining areas, activity and club room facilities, a theater, library, salon and laundry room.
"Just so you know, we're not just a developer," said Romey Schwieterman, a managing partner with Grace Senior Living. "We only develop projects for our own use. We are our own operator, which is a little bit different from quite a few other senior living facilities. It's very important to us to design a facility that not just meets the zoning standards, but that we're also considered to be a good neighbor."
Schwieterman said it will be important for the facility to have "happy neighbors."
"We have reached out to some of the neighbors, both with the Go Church as well with Bradford Station to tell them exactly what we're doing, why we're doing it, what we think about our business and how we think this is going to be an added benefit to the community, but also done right," Schweiterman said. "It is really important for us to do it right."
Grace Senior Living is working with "very sound" general contractors, engineers, architects based in the area, Schwieterman said.
While there were other areas that were "easier to build a facility within," the site next to Go Church was their preferred choice, he added.
"Having a facility that we can be involved with, both with our residents, our employees and our partners, having an active church and active youth group is a very important part of our mission," Schwieterman said.