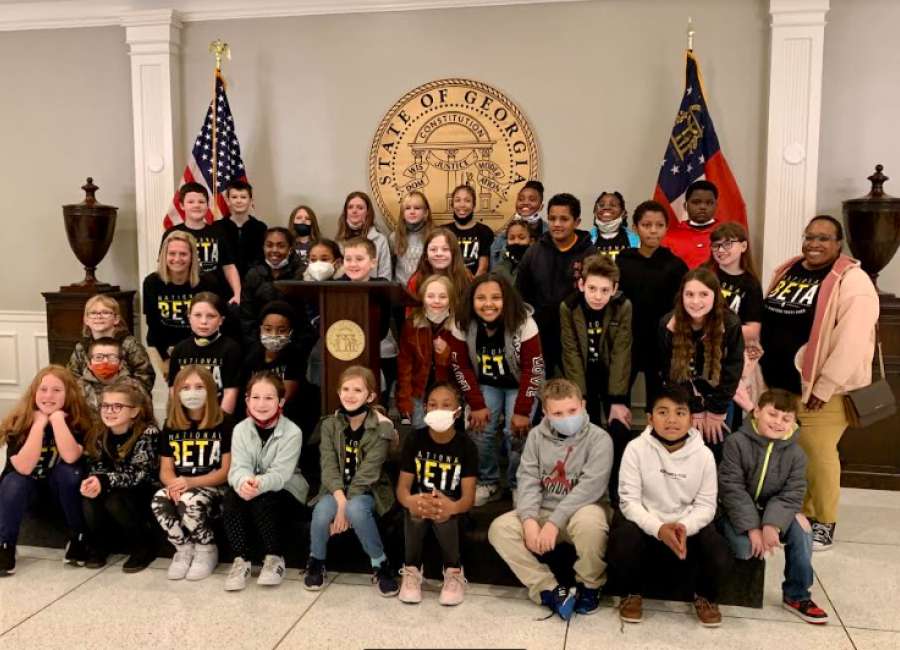 The Ruth Hill Elementary School Beta Club recently visited the Georgia Governor's Mansion and the State Capitol in Atlanta.

Mary Thompson, teacher at Ruth Hill Elementary School, said the students enjoyed seeing all the holiday decor, learning about the different rooms, seeing all the details in all of the construction and furnishings of the mansion.
According to Thompson, the favorite features of the Governor's Mansion were all the Christmas trees, the lights, the dining room, nutcrackers, ornaments, the ballroom and the volunteers that gave out information in each room of the facility.
The favorite features of the Capitol, Thompson reported, were the Christmas trees, learning about the Governors of Georgia, the pictures, the two-headed cow and snake, the Gold Dome, the history of the facility, the law room and Miss Freedom.
Holiday tours for the Georgia Governor's Mansion run through Tuesday, Dec. 13. Monday through Saturday tours are 10 a.m. to 11:30 a.m., while Sunday tours run from 2 p.m. to 3:30 p.m.
All visitors must be registered to attend, and can do so by visiting gov.georgia.gov.
Photo courtesy Jamie Hawkins
Ruth Hill students pose for a photo at the entrance to the Georgia Governor's Mansion.
2
Students explore the back side of the mansion.
Photo courtesy Quinecia Smith
4
Ruth Hill Beta Club students are shown during their recent field trip to Atlanta.
Photo courtesy Quinecia Smith
The Ruth Hill group is shown inside the ballroom at the Governor's Mansion.