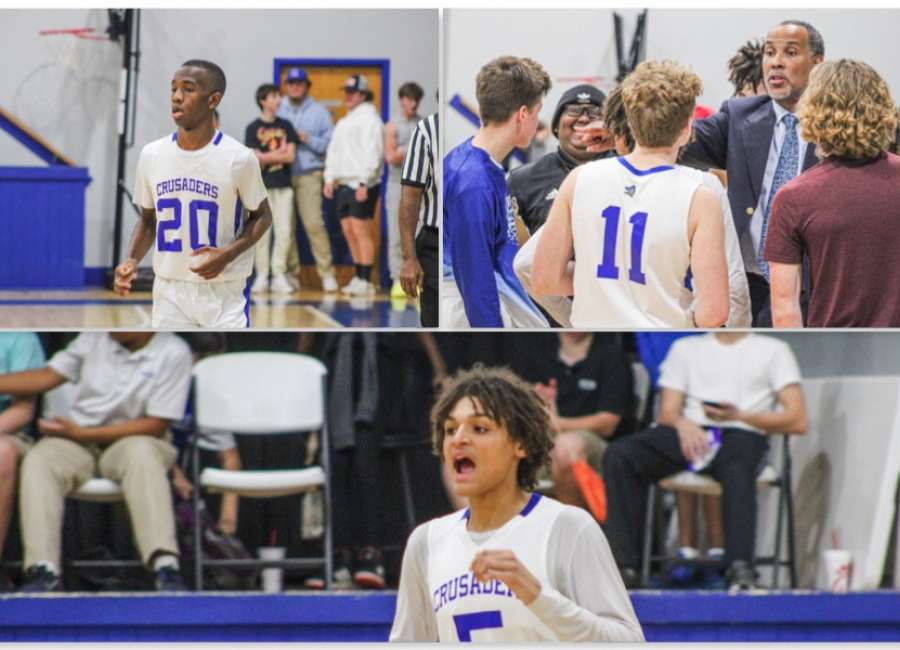 Central Christian's basketball team theme is "take care of your business."
The Crusaders completed that task on Friday night with a suffocating full-court defense against the Kokel Academy Warriors for a 66-39 win.

Head Coach John White has a perfect setup for full-court pressure. Antonio Smith and Anthony Otero are athletic and intelligent and press the angles on the front court. On the back end, the Crusaders have height in Grant Prather and Kody Taylor to protect the paint.
The combination allows the defense to take chances and create turnovers, which they constantly did in the second half as they pushed their lead up over twenty points by the game's end.
In total, the Crusades piled up 21 steals in the contest, creating easy scoring opportunities.
Otero led the Central Christian offense with 30 points, while Landon Summerell, Mark Hayden, and Smith also reached double figures. Taylor led with seven rebounds.
The Crusaders improved to 8-1 on the year and are building momentum to what could be a championship-quality team.
Next up for Central Christian is Peachtree Christian on Friday, December 16. The girls start at 6 pm, and the boys follow.
Central Christian Head Coach John White has his team at 8-1 and handling business this season.
Mark Hayden had 11 points against Kokel Academy, including three 3-pointers.
The Crusaders' top scorer was Anthony Otero (No. 5), with 30 points in the 66-39 win on Friday night.