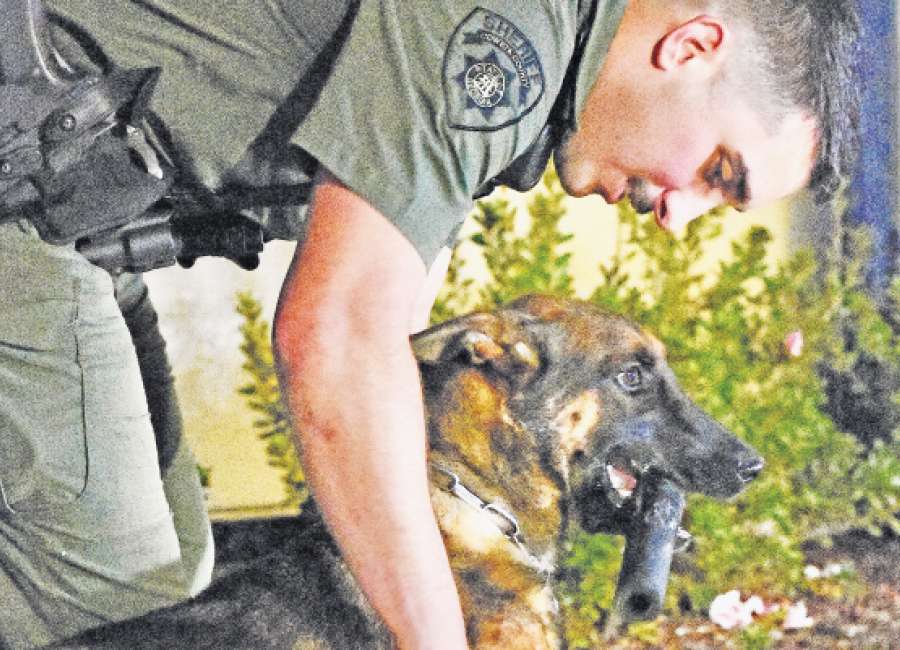 On Saturday, families can get their pet's picture taken with "Caddy Claus" at Morgan's Market from 10 a.m. to 12 p.m.
"Caddy Claus" is Cadillac Jack, on-air personality for radio station The Bear 92.5. Those interested can get their pet's, kids' or entire family's picture with the longtime Atlanta-area radio personality and a backdrop of blooming poinsettias and Christmas trees.
The cost is $15. Proceeds will go to purchasing ballistic and stab-proof vests for K-9s with the Coweta County Sheriff's Office and Newnan Police Department. In addition, Morgan's Market will donate 20 percent of all sales Dec. 12 to the fund to assist in the purchase of the vests.
Photography is provided by Candace Abbitt Photography.
"These working dogs are essential to both law enforcement agencies. The K-9s assist law enforcement officers by searching for drugs and explosives, tracking and locating missing people, finding crime scene evidence, protecting people, and attacking criminals fleeing or attacking police officers," Cadillac Jack said in a press release.
"The amount of work, training, trust, respect and love that each of our teams put in every day is mind blowing," said Rachel Gresham of the Coweta County Sheriff's Office K-9 Unit in a press release. "There's not a day that goes by that I'm not in total awe and extremely proud of our K-9 Unit. We are grateful to Cadillac Jack and Morgan's Market for this fundraising opportunity. The safety of our K-9s is a top priority for both the Newnan PD and the Sheriff's Office."
Morgan's Market is located at 83 Oaklawn Circle in Newnan.