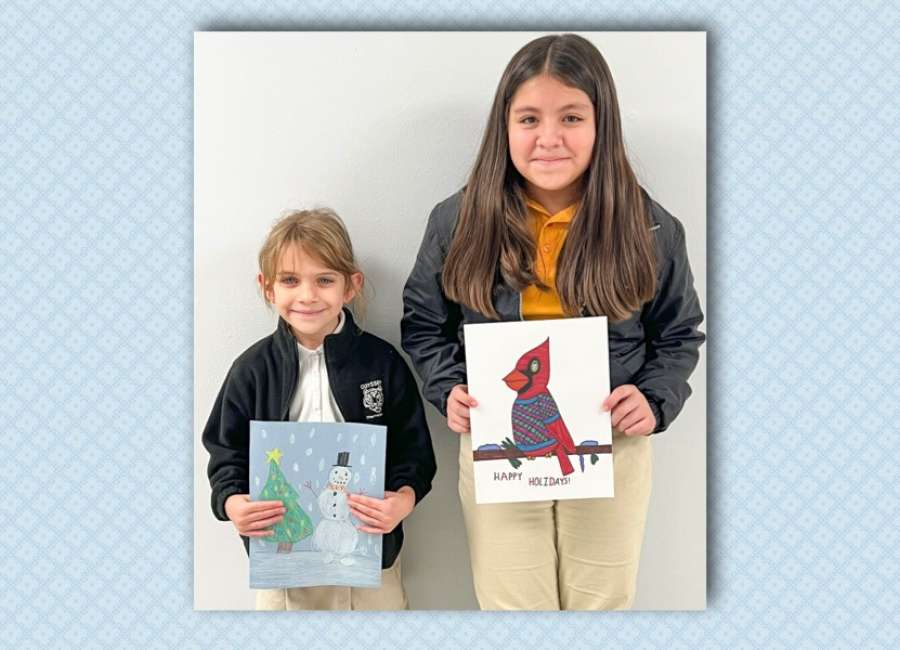 Each year during the holiday season, Odyssey Charter School scholars create art and compete to have their work used on the school's Christmas cards.

First-grader Malin Brandt and fifth grader Daniela Hernandez-Gomer are this year's winners.
Several artists are selected based on samples submitted as part of their art class. Odyssey Charter School then creates a Christmas card that is mailed out to parents and local supporters of the school.
Students are then allowed to send cards to whomever they choose.
According to Principal Scot Hooper, the cards have been mailed to soldiers in the Middle East, healthcare workers, law enforcement, government officials, UNICEF representatives, presidents and surgeons on mercy ships all over the world.
"You will find an Odyssey Charter School Christmas card on the desk of the state superintendent of schools in Georgia as well as in the Governor's office," Hooper said.
Malin Brandt is a first grader this year and Daniela Hernandez-Gomer is a fifth grader.
The administration of Odyssey Charter School selected the art submitted by Brandt and Hernandez-Gomez to represent the school this year.
"Please join us in a celebration of understanding and unilateral acceptance of all children and all people across the globe during this holiday season," Hooper said. "Help our children learn to be a global community and a responsible citizen of the world."