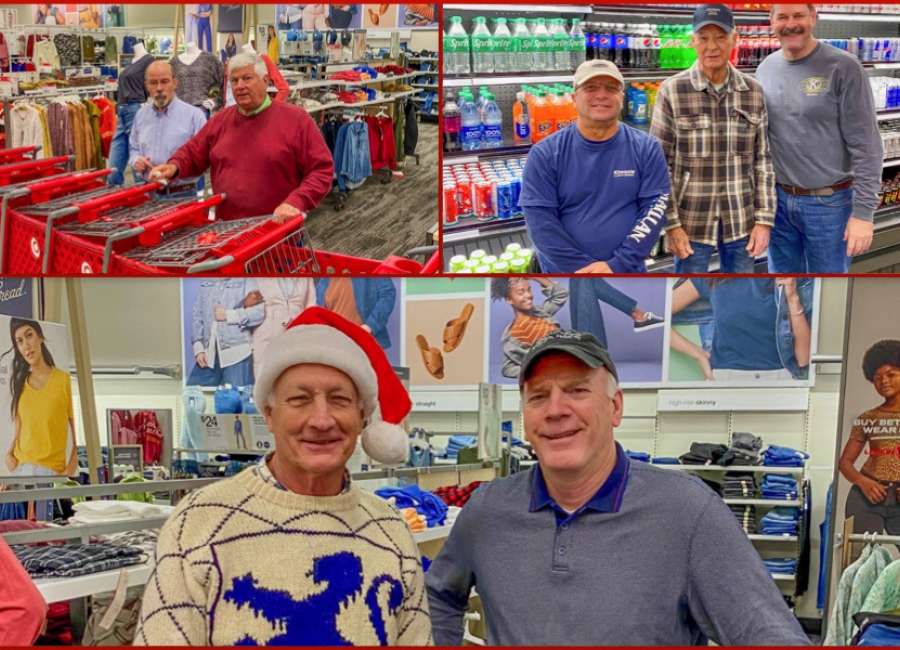 The Kiwanis Club of Newnan held its annual Christmas Shopping Spree on Dec. 17 at Target in Newnan.

The Newnan Kiwanis works with the local elementary schools to identify children who would benefit from the annual shopping spree. This year, 97 boys and girls from 16 different schools received a set budget and went on a shopping spree with a Newnan Kiwanis volunteer.
Children are free to choose any item, whether they are games, toys, clothes or anything else inside the store, provided they stay within budget.
More than 50 Newnan Kiwanis members and volunteers took turns escorting children through the store. Also participating were young men and women that belong to the Kiwanis International family of clubs, such as the Builders Clubs and Key Clubs from the local area middle and high schools.
"The members and partners of the Kiwanis Club of Newnan are dedicated to serving the children of the world," said Hanson Powell, the president of the Kiwanis Club of Newnan. "This Christmas shopping spree provides a great opportunity for Newnan Kiwanis to fulfill that mission, brightening the Christmas holidays for so many children and families within our community."
"The members of the Kiwanis Club of Newnan eagerly anticipate this event each Christmas," said George Alexander, Newnan City Councilman and member of Newnan Kiwanis. "Of course the children love it, but our Newnan Kiwanis members and volunteers also find great joy in the experience of shopping with these children and adding to the children's enjoyment of Christmas."
Alexander also serves as the chairman of the Kiwanis Club's Shopping Spree Committee.
"One of the greatest joys in the shopping experience is how the children often think of their other family members, parents and siblings, when determining how best to spend their shopping budget," Powell said.
Alexander thanked Target for their support and assistance in facilitating the event.
"Target Stores is a great partner for this annual event," Alexander said. "They go out of their way to help and accommodate our needs in fulfilling this special experience for these children. We can't say enough about how much we appreciate our relationship with Target Stores."
The Newnan Kiwanis Club meets every Tuesday at noon12 p.m. at the Newnan Country Club. Guests are always welcome.