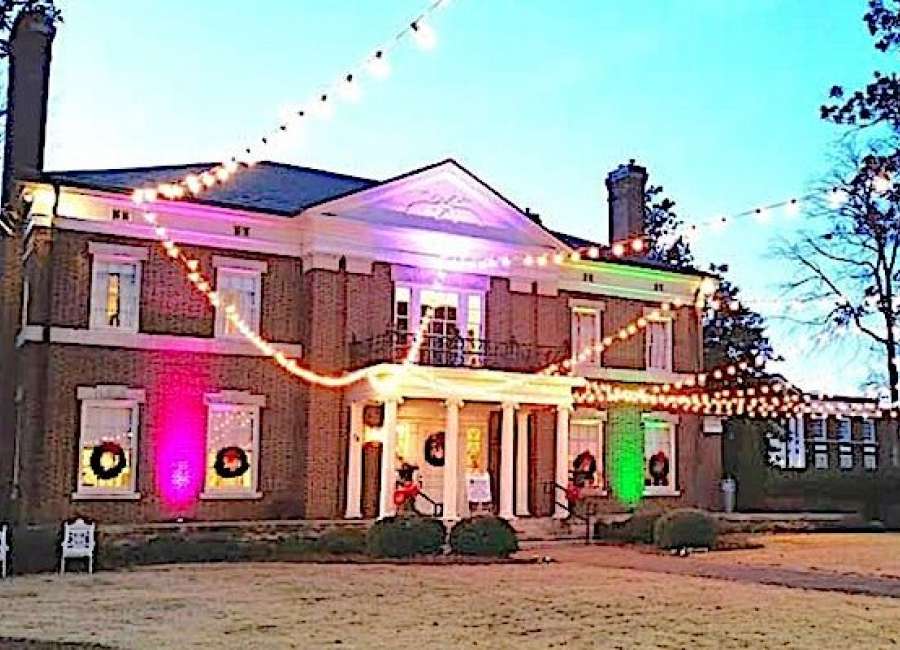 The Newnan-Coweta Historical Society has a wide array of activities planned for the month of December, starting with the Newnan Christmas Tour of Homes.

On Friday, Dec. 2, the McRitchie-Hollis Museum is the first stop on the tour of Homes. Check-in, will-call and walk-up ticket sales are all at the museum, located at 74 Jackson St. near downtown Newnan.
Guests are encouraged to park in the back parking lot or at the University of West Georgia. Enjoy refreshments, a live ballerina and holiday music at the museum before heading out to see all the lovely houses decorated for Christmas. The tour is from 4-9 p.m.
On Sunday, Dec. 4 from 1-3:30 p.m., visitors and their children (and grandchildren) are invited to drop in at the McRitchie-Hollis Museum for Cookies with Santa. After grabbing a photo with Santa, young guests may enjoy cookies and hot cocoa. This is a free event that is first come, first served. (The event is inside the museum, so pets are not allowed.)
NCHS board, staff and members will participate in the Newnan Christmas Parade on Saturday, Dec. 10. They will be part of a gingerbread-themed float featuring vintage costumes.
On Thursday, Dec. 15 at 5 p.m., the NCHS will host Holiday Book Talk with three local authors whose books are set in or related to Newnan. Steve Quesinberry will discuss his new book "Better Men" about 23 young Vietnam soldiers from Newnan who did not survive the war.
Susie Berta discusses her book, "The Veterinarian's Wife," about her life alongside a busy vet who practiced for decades in Newnan. And finally, Joseph P. Powell, known in Newnan as "Joe," discusses his book, "The Famous and Infamous Characters of Newnan."
The reception starts at 5 p.m. and authors begin their brief talks/readings at 5:30 p.m. Around 6 p.m., guests will have the opportunity to visit author tables to purchase books and have them signed.
During December, the museum is open Tuesday-Friday from 10 a.m. to 4 p.m. visit the gift shop, see exhibits or take a guided tour at 11 a.m. or 2 p.m. Currently, the featured exhibit is about convicted murderer John Wallace and the "Murder in Coweta" story and trial.
An exhibit dedicated to local country music superstar Alan Jackson is also featured this month, along with an exhibit focused on Mr. Edgar Hollis, the major benefactor who made the McRitchie-Hollis Museum a reality for the community.
During the week before Christmas, visitors are invited to drop in during museum hours to enjoy a gingerbread man cookie and hot cocoa with staff in the vintage kitchen.
Visitors can also meet the new staff of the NCHS, including Executive Director Larisa Scott as Curator, Emily Harrington as Curator and Executive Assistant Kendrick "Taj" Stephens.
For more information on upcoming events or membership in the NCHS, visit www.newnancowetahistoricalsociety.com , call 770-253-0207 or email Scott at executivedirector@newnancowetahistoricalsociety.com .