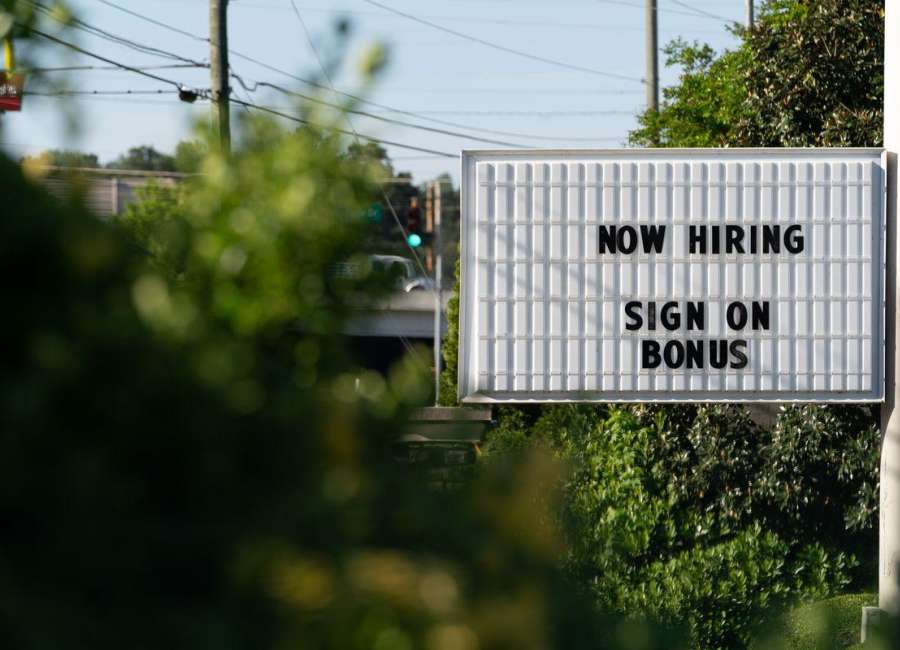 By Laura Camper / laura@newnan.com
While a low unemployment rate is almost always good news for a community, it can also be a double-edged sword, said local officials.
"The good news is that the unemployment rate is 2.2 percent," Coweta County Development Authority President Sarah Jacobs told the authority board members at their December meeting. "The bad news is that the unemployment rate is 2.2 percent."
The lower unemployment means that the pool of candidates available to prospective employers is not there, Jacobs said.
Candace Boothby, president of the Newnan-Coweta Chamber of Commerce, agreed. As with everything in life, there needs to be balance and it's best to avoid teeter-tottering too far in either direction, she said.
"When the unemployment rate is low that is a good sign the economy is strong," Boothby said by email. "However, it means there are fewer people looking for work, which puts a strain on employers who need an available workforce."
While the low unemployment rate means more options for job seekers, for companies looking for talent it can mean long personnel searches and unfilled positions.
"This stat really made it stand out to me: there are only .5 people to fill every job in the U.S.," Jacobs said.
According to numbers released by the Georgia Department of Labor, since May 2021, the state has gained nearly 118,000 jobs.
"The sectors of Administrative and Support Services, Transportation and Warehousing, and Retail Trade have all recouped the jobs lost during the pandemic and have added to their respective totals," a news release on the department's website states. "At the same time, Accommodation and Food Services, Local Government, and Religious, Grants, Civic, and Professional Services, among others, continue to struggle to fill jobs."
The Georgia Department of Labor statistics showed an increase in the number of initial unemployment claims filed locally in October, though. The latest numbers posted on Nov. 24 show that in Coweta County there were 270 claims filed in October, up 16.9 percent from the 231 filed in September and up 27.4 percent from the 212 filed in October 2021.
Those numbers are an anomaly in the state that saw a decrease in claims over the same periods. The 20,919 new claims filed in Georgia in October 2022 were down three percent from the 21,570 claims filed in September 2022 and down 23.4 percent from the 27,310 claims filed in the state in October 2021.
So the unemployment rates are a record low 3.1 percent statewide and in the Three Rivers Regional Commission that includes Coweta County, 2.4 percent.
Since the low unemployment rate is not unique to Coweta County, Jacobs said it hasn't really hampered the authority's ability to recruit businesses.
"It's really about promoting our training programs," Jacobs said.
West Georgia Technical College and four year universities as well as Georgia Quickstart can work with businesses to provide training for the skills that they will need in the local workforce, she said.
As the county's population increases, the local labor force is showing an upward trend, Jacobs added during the meeting. But the workforce is still the weakest link in the chain when it comes to recruiting business, she added.
According to the St. Louis Federal Reserve Economic Data website, Coweta County's workforce was 75,928 in October 2020. It had crept to 76,755 in October 2021 and in October 2022 it was 78,433.