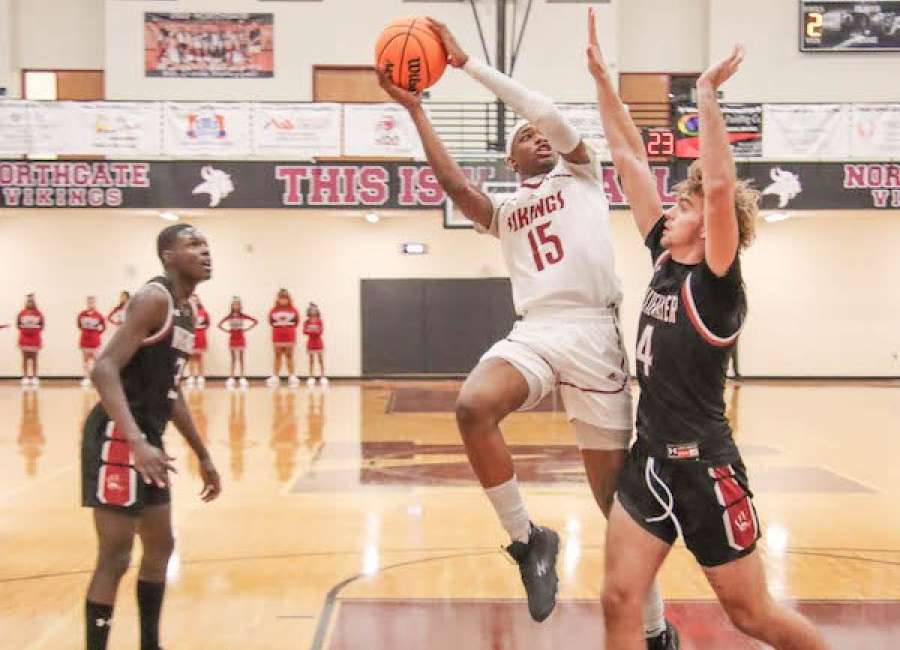 The Northgate Lady Vikings improved to 2-1 on the new season on Tuesday night when they defeated the Whitewater Wildcats 59-36 at the Johnny Brown Gymnasium.
In Head Coach Alicia Sands' first season leading the Lady Vikings, their two wins are already halfway towards their entire win total of last season with four.
The boys were again hard-luck losers in a tight ballgame; they fell to Whitewater 48-46. It was their third loss by two points on less in the season. Paul Whitehall led with a double-double game, including 14 points and 12 assists.
The Vikings trailed by three early in the fourth quarter when Wayne Griffin blocked a Wildcat shot inside the paint Dean Wisenbaker grabbed the loose ball and found Eli Fitzgerald on a long outlet pass for an open three to tie the game.
Fitzgerald hit multi three-pointers, but the Vikings could not pull the game out at the end.
Northgate will travel to East Coweta on Tuesday as part of a unique triple-header. The Lady Vikings begin the night with a 4:30 p.m. game, followed by a wrestling match between the two schools. The boys game will finish the night with a 7:30 p.m. game.