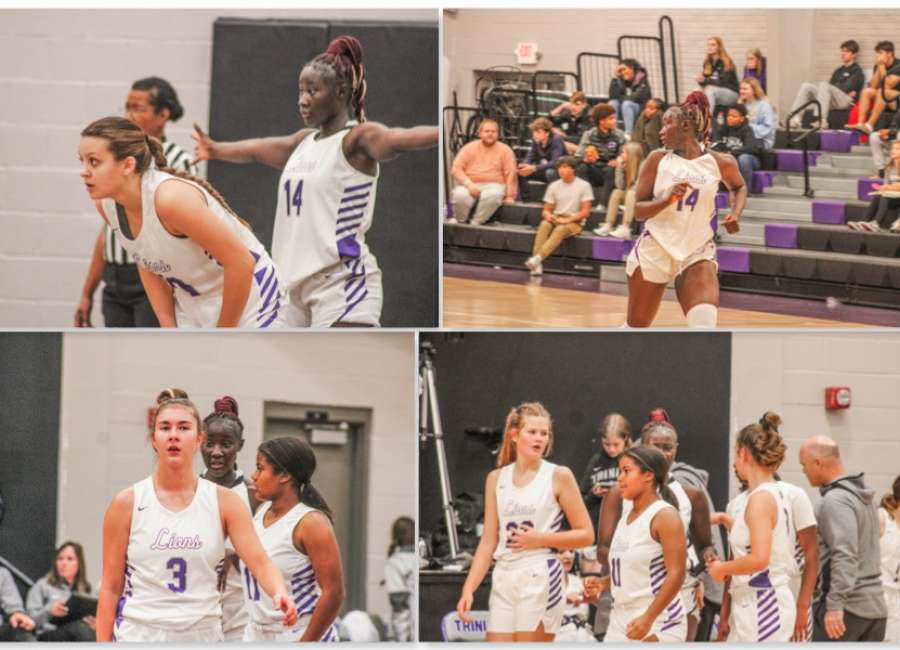 At the Coweta County Basketball Media Day last week, Trinity Christian Girls Head Coach Joe Daniels talked about how the team had a chip on its shoulders.
The offseason talk has been about how the Lady Lions would perform after moving from Class A Private to 4A.
However, Coach Daniels' team has always played the best competition and moved up in classification, so this season is no different.
They exhibited that on Friday night when they welcomed the Class 7A Denmark Lady Danes to the Lions Arena. After a 42-33 convincing victory, the word should be out that Trinity Christian is ready to challenge for a Region 4-$A title.
Senior Madison Morge led the Lady Lions with 17 points in their victory, while Aliyah Shaffer had six points and 14 rebounds.
Additionally, SeAnna Johnson, fresh off a flag football state playoff run that included an overtime touchdown against McDonough last Tuesday, added seven points and four rebounds.
The win improved the Lady Lions to 4-1 on the season. They will not get their first taste of region action until after the new year when they travel to Starr's Mill on January 7.
Their next game is in Barnesville next Tuesday; they play the Lamar County Lady Trojans (5-0).
Aliyah Shaffer (No. 14) matched her uniform number with 14 rebounds against Class 7A opponent Denmark.
SeAnna Johnson (No. 11) played two flag football state playoff games earlier in the week and then with the Lady Lions on Friday.
Trinity Christian's Julia Susla (No. 3) has a floor presence that will be crucial in the region schedule ahead.
Madison Morge (No. 00) led the Lady Lions with 17 points.