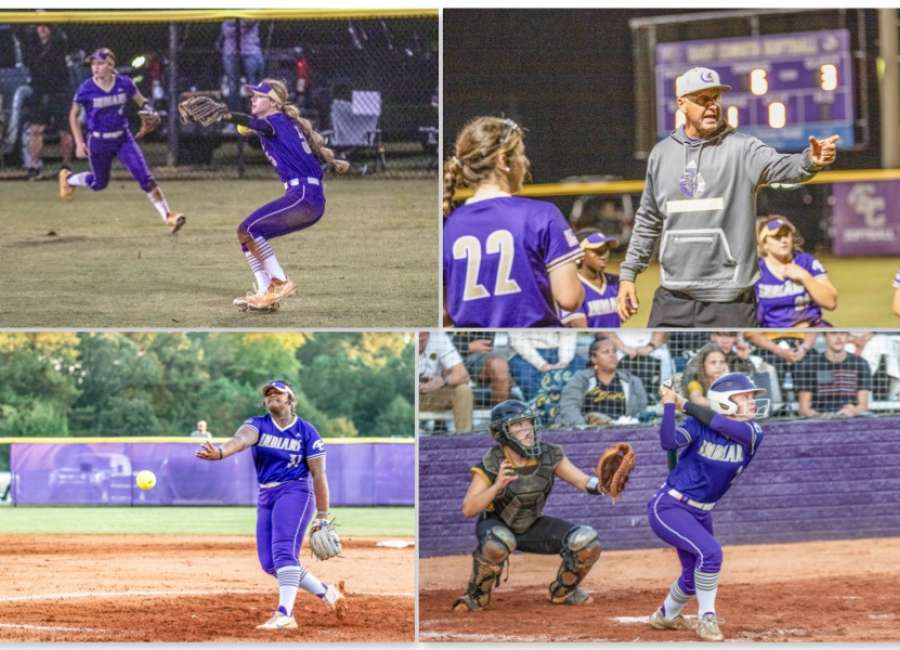 Three East Coweta Lady Indian softball players earned another honor last week when they were named to the Georgia Athletic Coaches Association 2022 All-State Team.

Those named to the all-state team include freshman pitcher Jada Savage, sophomore shortstop Madison Duffel, and senior outfielder Emma Elrod.
Before the season started, the question was who would replace 2021 Class 7A pitcher of the year Jaliyah Holmes who graduated and is now at Jacksonville State.
The answer came in the form of a power-pitching dynamo in Jada Savage. She carried the torch of pitching excellence by going 18-3 with a 1.25 ERA and 213 strikeouts.
Duffel solidified the infield both offensively and defensively. She hit .484 with six home runs and 37 RBI and played flawless shortstop.
The outfield was anchored by Elrod, a leader her entire career. She hit .375 with five home runs and 29 RBIs. The Lady Indians were 93-13 in her last three seasons.
Additionally, the Georgia Dugout Club named their 2022 award winners. Duffel shared the Class 7A player of the year award with Buford's Olivia Duncan, and Head Coach Franklin DeLoach was honored as Class 7A Coach of the year along with Buford's Trent Adams.
Photos Michael Clifton
Shortstop Madison Duffel (No. 2) was named to the all-state team by the Georgia Athletic Coaches Association and player of the year by the Georgia Dugout Club.
The pitching excellence at East Coweta continued with freshman Jada Savage No. 31); she was named to the Class 7A All-State team.
The Lady Indians won 93 games in all-state center fielder Emma Elrod's (No. 5) last three seasons.
During the 2022 season, East Coweta Head Coach Franklin DeLoach won his 500th career game, led the team to the Class 7A state championship game, and was named coach of the year by the Georgia Dugout Club.