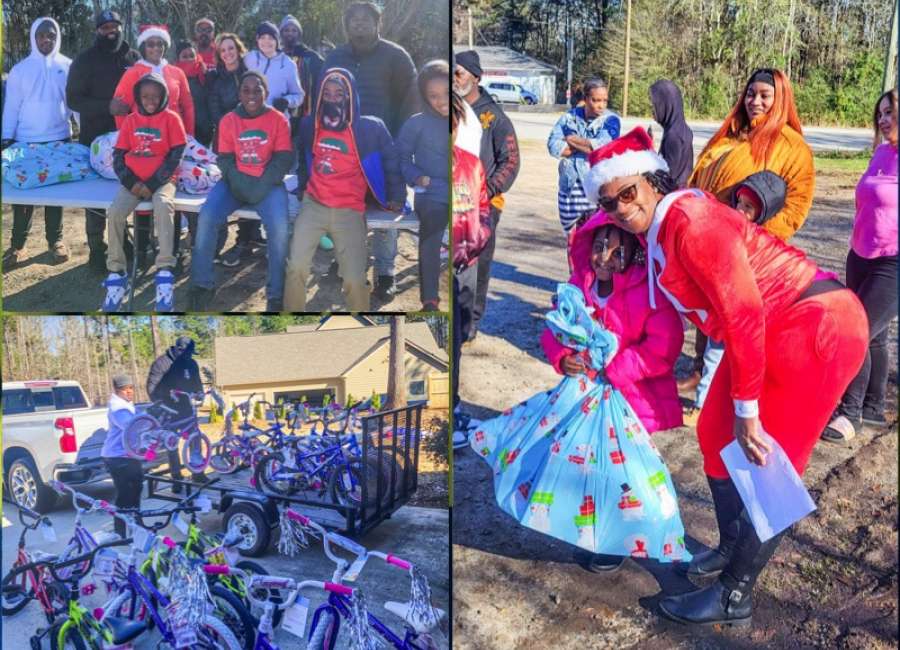 On Sunday, Fighting Against Violence/Riding For Our Lives Movement put a smile on the faces of 130 kids during the annual Community Christmas Giveaway.
The organization started four years ago with plans for sponsoring Christmas for three kids. But with the help of family, friends and local businesses, the organizations have been able to help more kids each year.
This year, Chunn's Grading, Tac Auction, Maine Line Express Trucking, Wayne Rooks Property Management, CC's Queen Of Wings, Calvin Gates, Tyrone and Kim King, Latrice Lynch, Ray Clements, Glenn Render, Sabrina Woods, DaMarcus Gates, DeRell Bailey, Albert Edmond, Denzel Hall, Jordan Clements, Roderick Clements, Emma Chunn, Kamari Robinson, Katie and Landon Corty, Cameron, Ca'Miya, Muandarious, and Khole Hall came through when help was requested.