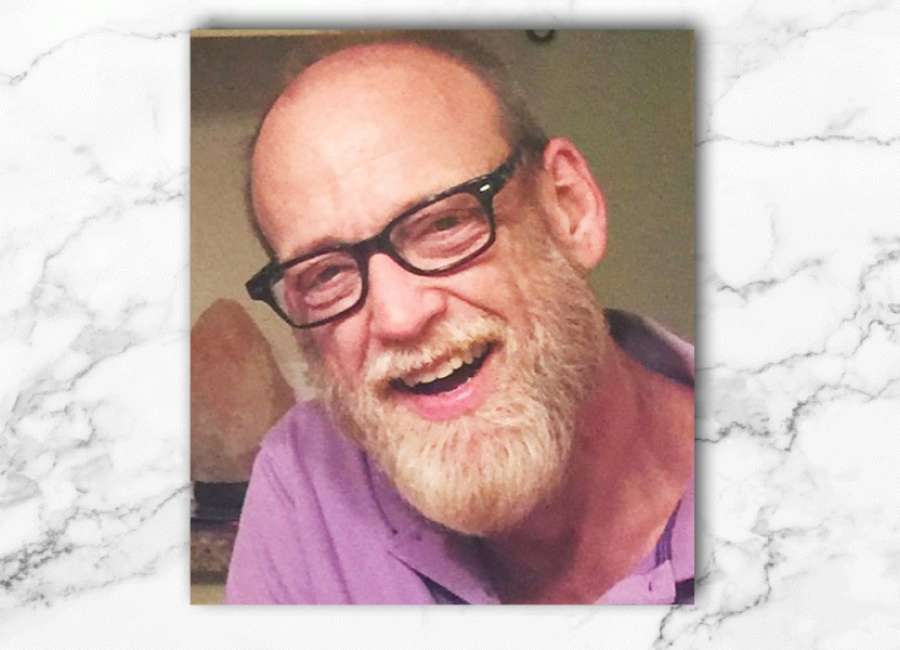 David Henry Knight, 62, passed away unexpectedly and peacefully on Nov. 12, 2022, at Johns Hopkins Hospital in Baltimore, Maryland.
He was diagnosed with a rare leukemia CMML in November 2021. Having fared well through months of chemotherapy, radiation and a bone marrow transplant, he succumbed to complications only three weeks after the transplant.
Born on May 27, 1960, in LaGrange, Georgia, to Carey and Lillian Hill Knight, David was the youngest of the family joining an older brother and sister. David was predeceased by his parents and their infant son, Carey Donald Knight Jr. who passed away at nine months old. David was also predeceased by his grandparents, Henry and Annie Cooper Knight and John and Annis Bowles Hill, all of LaGrange, and close uncle and aunt, Nathan and Ann Knight of Newnan.
Early school years were spent in Manchester, Georgia. Most of his elementary years were spent at Atkinson Elementary School, junior high years at O.P. Evans Jr. High School and high school years at Newnan High School, from which he graduated in 1978. College years took him from Shorter College to The Art Institute of Atlanta to graduating with a Bachelor of Visual Arts degree from Georgia State University.
In 1984, David's career took him to Washington, D.C., to join the city's premiere design studio Antony Childs Interiors. There he worked with prominent clients not only in selecting furnishings but also providing architectural consultation and traveling abroad with clients to shop for antiques. After many years in design work, David left the field to pursue other creative interests.
A new adventure in a different direction led to a quickly evolving and deeply fulfilling passion for pottery. David's interest and talent quickly landed him the role of studio manager of Hinckley Pottery. In this capacity he became the hub of many essential operations. For the sizable population of established potters and students, he was the go-to-guy with regards to glazing and firing as he was an accomplished potter in his own right.
One of David's fellow potters shared, "David is now memorialized with a studio glaze that he created that will be used by all Hinckley potters, because like David, it is so beautiful. Silky Matte is now and hereafter known as Silky Knight's White." Transcending all of this were the loving, enduring and wonderful relationships that he enjoyed with the studio's diverse staff and students.
Surviving David is his husband, Robert Bernstein, a psychologist, whom he met in 1997. Their close relationship extended over 25 years; they were married in 2013. They enjoyed extensive travel very often, including David's visiting local potters and expanding his collection of antiques. His other interests and talents included cooking, which he eagerly shared, especially when visiting family and friends back in Newnan. Gardening, playing the piano, competing in finishing the New York Times crossword puzzles, and spoiling his cats also kept him engaged in life.
David is also survived by his older brother, Dr. John Knight (Kaye), and only sister, Karen Knight Poore, both of Newnan. Close cousins include Nathan Knight Jr. of Brussels, Belgium; Marie-Adine Knight of Brussels, Belgium; Bill Knight (Amy) of Great Falls, Virginia; Ansley Knight Campbell (Brad) of Newnan; Coralie Knight, John Henry Knight and Colin Knight of Brussels, Belgium; Allison Knight and Cami Knight of Great Falls, Virginia; Brodie Campbell of Newnan; brother-in-law, Doug Bernstein (Amy); and other extended family.
A private memorial service will be held at a later date. Anyone wishing to make a donation in David's memory, please consider the Leukemia and Lymphoma Society (lls.org), Habitat for Humanity (secure.habitat.org) or The Alzheimer's Association(alz.org).