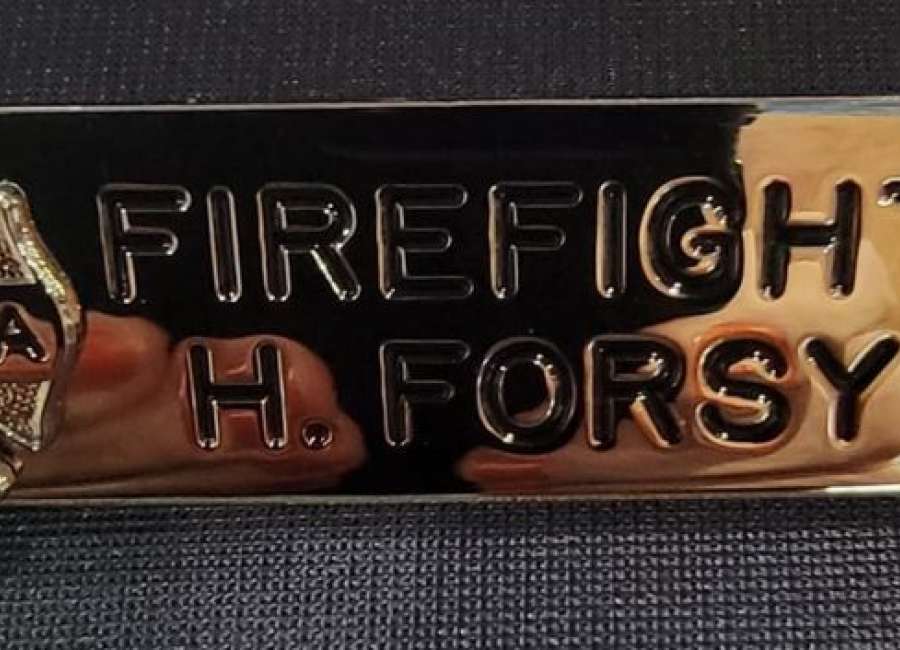 A Coweta County firefighter suspected of ties to neo-Nazi and white nationalist groups has been terminated from his position.

Hunter Forsyth, an employee of Coweta County Fire Rescue since January 2022, was fired Wednesday after an investigation that originated with Atlanta Antifascists, a left-wing activist organization.
The county became aware of Forsyth's alleged connections to a white supremacy group after receiving an anonymous phone call on Tuesday, according to Chief Robbie Flanagan.
"As soon as we became aware of the matter, we immediately began an investigation," Flanagan said. "We were able to get proof and confirm the information relayed to us."
Prior to his termination on Wednesday, Forsyth was suspended with pay during the initial investigation.
In a post by Atlanta Antifascists, the group provided public records, photographs and social media posts across multiple platforms in its investigation into Forsyth and his alleged connections to White Lives Matter.
White Lives Matter describes itself as "dedicated to the promotion of the white race and taking positive action as a united voice against issues facing our race," in the words of its website.
"The fiber and integrity our nation was founded on is being unraveled … (by) homosexuality and (racially) mix(ed) relationships," it says.
Flanagan said all applicants for Coweta County Fire Rescue are subject to background checks prior to hiring. However, the use of aliases often makes it challenging.
"All state fire and emergency departments require extensive background checks," Flanagan said. "We call references and also look into social media, but none of this came up during the interview. People often have different social media accounts they use that we might not see."
Flanagan said the department remains committed to its mission.
"Our focus is, and always will be, providing the best quality of care and service to all of our residents and visitors," Flanagan said.
County Administrator Michael Fouts said Forsyth's termination is the result of violating the employee handbook which all employees agree to adhere to upon their hiring.
"The introductory paragraph talks about standards, code of ethics and being an at-will employee," Fouts said. "All employees are required to sign and acknowledge they have read and agree with the handbook."
If there is a situation where personal beliefs outside of work conflict with the ability to provide service to the community, the county has the right to terminate their employment, according to Fouts.
"Our code of ethics promotes the highest standards of impartiality and fairness," he said. "So when you do things outside of work that doesn't allow you to do that, that's where we have a problem. No matter what their beliefs are, if they violate the handbook, we take action accordingly."
But Fouts also emphasized the importance of public trust.
"If an employee's actions or personal feelings cause harm to the public's trust, especially in public safety roles, it negatively impacts our ability to provide service without fear or bias."