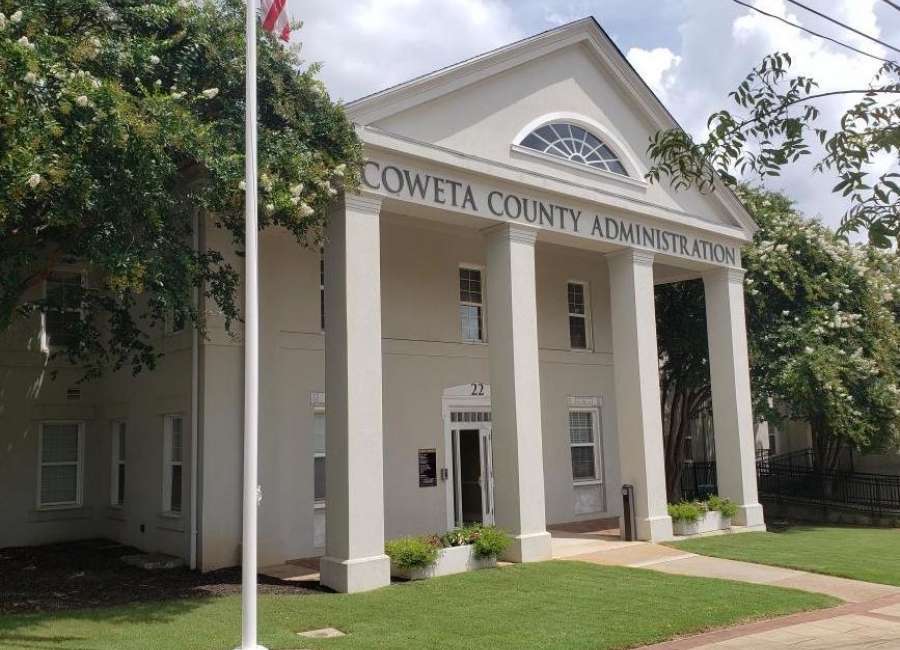 With Coweta County's approval of the local option sales tax intergovernmental agreement, it appears that all that remains is for the Georgia Department of Revenue to approve it.
The Board of Commissioners approved the intergovernmental agreement for the coming years for local option sales tax revenues at their meeting Thursday. The agreement determines how the revenues from the local option sales tax are split between the county and the cities.
The city of Newnan, which currently receives 31.19 percent of LOST revenues, will see a decrease to 30.28 percent by 2025. Coweta County, which currently receives 61.41 percent of LOST revenues, will see an increase to 62.71 percent by 2025.
Grantville's percentage will go from 2.87 percent to 2.32 percent, while Haralson will see a decrease from .16 percent to .13 percent. Moreland will drop from .37 percent to .30 percent, while Sharpsburg will drop from .32 percent to .26 percent.
Senoia will see an increase from 3.13 percent to 3.37 percent, and Palmetto will see an increase from .29 percent to .37 percent. Turin will not see a change and will remain at .26 percent.
The 10-year average for Newnan will be 30.47 percent and Coweta County will be 62.45 percent.
Newnan and Coweta County agreed to the terms at a mediation session last month at the Newnan Centre. The mediation session was necessary after they were unable to come to an agreement during the county's LOST committee meetings during the summer.
The one-penny local option sales tax is used by local governments to help roll back annual property taxes that property owners pay every year, and for many local governments, this sales tax helps cover around 30 to 33 percent of their annual revenue each year.
And because of that, local government leaders expressed concern over what could happen if the LOST went away, with multiple government officials suggesting that property taxes would increase.
With the approval of the intergovernmental agreement, it appears that concern is moot.