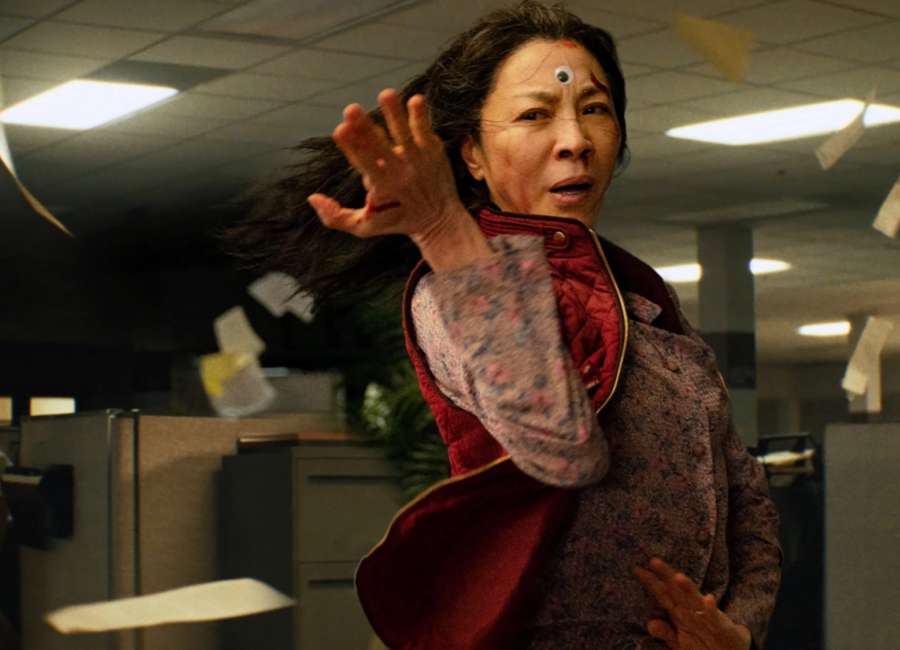 By Jonathan W. Hickman
As "Avatar: The Way of Water" crossed the $1 billion mark in worldwide box office sales in just 14 days of release, it might seem like theater chains have recovered from the pandemic lows.
However, even though 2022 showed significant signs of life, the domestic total still lags way behind 2019. And smaller films struggled to justify a theatrical run, leading to a continued shift of dramatic offerings to streaming services.
Theaters are more and more becoming a place dominated by event films. And while some of the blockbuster offerings showed innovation within the form, expect to see your metroplexes populated by superhero movies and existing intellectual properties rather than original dramatic narratives.
The debate about prestige cinema vs. popcorn fare continues, as movies like "The Fabelmans," "She Said" and "Tár" carried sizable budgets that they could not recoup theatrically. These three films are in the discussion for the best picture Oscar, but audiences failed to embrace them on the big screen. And this is unfortunate because a movie like "Tár" benefits greatly from the complete Dolby Atmos cinema sound experience.
Ironically thrust into this environment is Steven Spielberg's "The Fabelmans," a movie about the film medium itself. The picture celebrates the power of filmmaking and the wonder of shooting on film and projecting one's vision on a silver screen. Viewers will primarily see that one at home, which may not be how it was intended and will somewhat dim the filmic bulb of the narrative.
But some small films did catch viewers' attention. The $25 million budgeted "Everything Everywhere All at Once" cracked $100 million in worldwide box office receipts. While this action-packed and dramatic picture proved that original stories could find an audience, it's hard to shake that the martial arts and metaverse elements captured a familiar Marvel vibe.
Compare the more subdued but still exciting "She Said," which also featured strong female protagonists, that didn't move folks to purchase a ticket. That film's budget eclipsed "Everything Everywhere" by several million but yielded less than $12 million in theatrical box office.
Film is a business, after all, and the financial failures of "She Said" and "Tár" will likely give producers pause when backing dramatic storytelling at a sizable budget.
Of course, the critical and box office darling in 2022 was "Top Gun: Maverick." This sequel to the 1980s classic was an incredible success that easily surpassed its predecessor in every category. It also made Tom Cruise Hollywood's perverse savior.
At 60, the Scientologist is constantly working and doing his own death-defying stunt work. Film experts are discussing him in the same category as Buster Keaton and Jackie Chan. And in 2023, we will see plenty of Cruise in theaters as "Mission Impossible – Dead Reckoning – Part One" drops in July.
My favorite films of 2022 include two ("RRR" and the documentary "Fire of Love") that I did not see in a movie theater. Both movies did play on the big screen, but most viewers, like me, discovered them on a streaming platform.
In the case of "RRR," Netflix couldn't get the release right, offering the movie in a Hindi-language dub instead of its original Telugu. The language issue is a distraction, but it won't diminish the immense entertainment value that this Tollywood blockbuster will provide. It's three-plus hours of sheer delight.
A movie like Martin McDonagh's "The Banshees of Inisherin" features some of the year's best cinematography. Director of Photography Ben Davis gives us sumptuous images of an isolated island in Ireland. Colin Farrell, Brendan Gleeson, Kerry Condon and Barry Keoghan are fantastic in this story of two lifelong friends who struggle when one decides he doesn't want to be friends anymore.
As far as performances, other than Tom Cruise, Colin Farrell had the best year of any actor. His work in four movies in 2022 could be recognized during the awards season. These movies, in addition to "Inisherin," are "After Yang," The Batman" and "Thirteen Lives." Look for Farrell to garner a nomination for "Inisherin," as critics and audiences have fully embraced the talented Irishman, who struggled to acquire serious attention for years.
Finally, my number 10 pick is worth mentioning. "The Northman" might not be everyone's cup of tea; however, it was a lush, theatrical experience that might not play as powerfully on television. The Viking epic from filmmaker Robert Eggers is a visual and narrative treat with a standout performance by Alexander Skardgård. It is a terrible shame that the movie couldn't break out in theaters and fully recover its $60 million budget. But I suspect that it will acquire something of a cult status in the coming years.
Barring a resurgence of COVID-19, expect 2023 to feature a continued recovery for the movie theater business. But it might be increasingly difficult to find a screen for smaller, dramatic stories.
Jonathan's Top Ten Films of 2022:
1. Everything Everywhere All at Once
2. Top Gun: Maverick
3. The Banshees of Inisherin
4. She Said
5. Tár
6. The Fabelmans
7. Fire of Love
8. Women Talking
9. RRR
10. The Northman