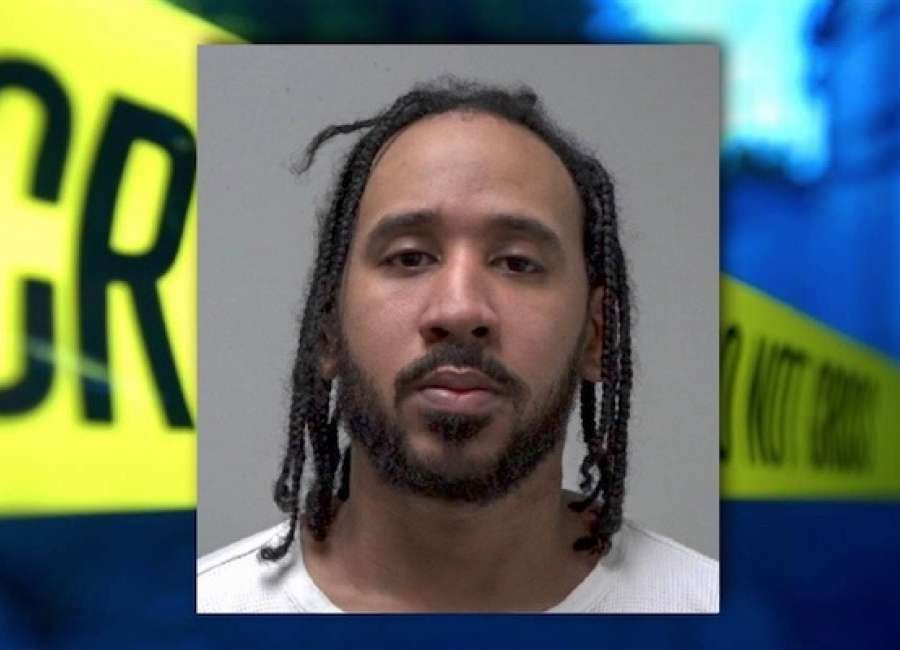 A local hotel employee is being accused of raping an intoxicated guest who came to him for help.

Jermaine Oswald Soo-Tim, 31, was arrested for the attack, which reportedly occurred Sunday at the Red Roof Inn on Bullsboro Drive.
A woman told responding deputies that she had visited a friend at the hotel, where she became "highly intoxicated" and soiled herself on the elevator, according to the Coweta County Sheriff's Office report.
She approached Soo-Tim, who was working the front desk, to ask for help because her friend had left the hotel, and the victim did not have a key to the room, the report stated.
Authorities said Soo-Tim told the woman to come into the office so she could clean up, and video surveillance footage showed the pair entering the office and remaining in the office's common area for a few minutes.
He then took her to an off-camera area for about 20 minutes before returning her – dressed only in her shirt and underwear – to the common area, where video footage shows her sitting down in a chair to put on her pants, the report stated.
The rape allegedly occurred during the time Soo-Tim and the victim were off-camera, and the victim is seen on video afterward following the suspect out of the front door and across the parking lot toward Bullsboro Drive and out of camera range.
According to the report, she returned to the property alone a few minutes later and called 911 from the lobby. When the responding officer called a number on the lobby window, a man answered, identified himself as "John" and refused a request to return to the property, the report stated.
Another employee on-site assisted officers in identifying Soo-Tim as the front desk attendant on duty that night and accessing relevant areas of the hotel, authorities said, and the victim was eventually transported to LaGrange for examination. However, officers were unable to locate the suspect at that time.
Soo-Tim was taken into custody on Monday and transported to the Coweta County Jail, where he is charged with rape and kidnapping.