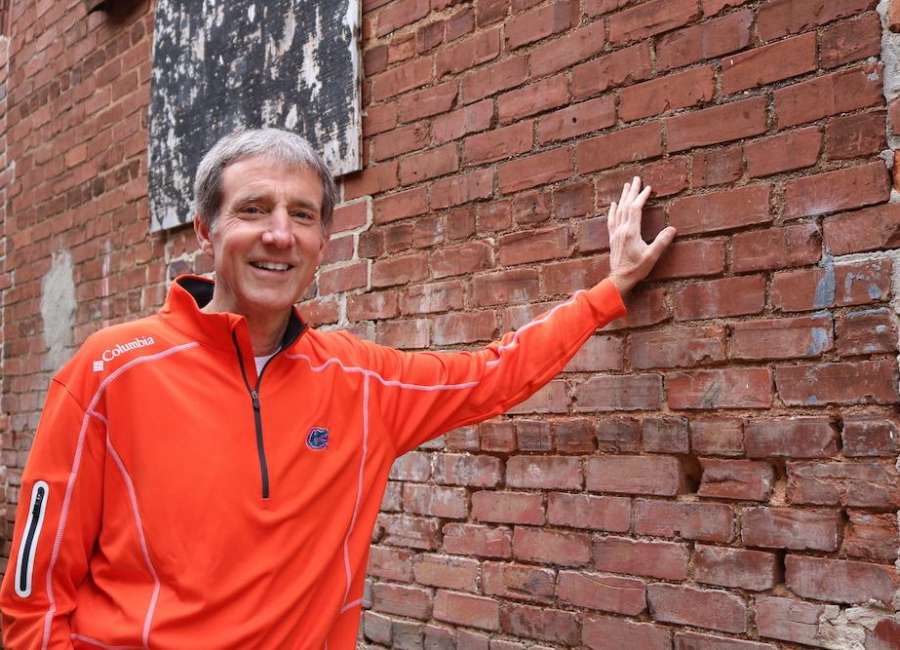 Black Friday is here. Three days from now it will be Cyber Monday. Once again, it's that time of year.

The countdown has officially begun. Only (X) more days until Christmas.
And here you are again with the same dilemma: what to put under the tree for your family and friends.
This year there's no need to worry: I'm here to help.
According to a number I just pulled out of thin air, 91% of all Americans have short attention spans. That means the vast majority of people are only able to focus on anything for an average of 8.25 seconds. That last number I didn't make up; it's based on actual research (not mine, obviously).
With those two statistics in mind, I have for you several ideas for SASS: Short Attention Span Shopping.
Being one of the 91% with short attention spans, my focus is limited to how many words I am exposed to. On a bad day, that would be no more than 500 at one time, the equivalent of reading two pages in a book or listening to someone talk for three or four minutes. On a good day, you can double that number – but not much more than that.
According to distinguished philosopher Harry Callahan, a former inspector with the San Francisco Police Department, a man's got to know his limitations. So I tend to limit my writing on any given subject to somewhere between 500 and 1,000 words. If you've been reading my weekly columns, you probably noticed they all fall within that range. If they've managed to hold your attention, you can infer they would have the same effect on 91% of the people you don't know what to get for Christmas.
With that thought in mind, allow me to recommend some of my books as you go about your SASS. Most of the books are compilations of compositions about a variety of topics, the result of my only being able to focus on a single topic at any given time.
I refer to my books as 'short attention span theater,' because there is not a person on this planet who would have trouble following any of my compositions from beginning to end.
As a reader, the nice thing about that is you can put down any of my books at any time, and when you pick them back up you won't have to remember anything you read before because the next piece won't have anything to do with what you read last. (That last sentence is perhaps the most complicated sentence I've ever written, so if you got through that one, my books will be a breeze.)
I won't go into detail about any of my books – you can find that information on Amazon or a variety of other online booksellers – but I will point out who would be best suited to read them. That way, you can do your SASS according to the intended recipient's specific interests and/or particular level of inattentiveness.
In other words, I'll keep this brief – which is code for "appropriate for 91 percent of the population."
***
For runners, walkers or anyone with "exercise" on their Bingo card of New Year's Resolutions (also, for anyone who needs justification for sitting on the couch instead):
Running Through My Mind: Confessions of an Every Day Runner
A Passion for Running: Portraits of the Everyday Runner
A Few Degrees from Hell: White Hot Tales from the Badwater Ultramarathon
Running Ultras: To the Edge of Exhaustion
Running to Extremes: The Legendary Athletes of Ultrarunning
Distance Memories: Reflections of a Life on the Run
Running Out of Gas: A Lifelong Runner's Take on Slowing Down
In It for the Long Run: A Decade with the Darkside Running Club
Timbuktu and Back: A Running Commentary
For children, adolescents, parents, grandparents or simply anyone who wants to remember what it was like to be young:
A Gift to Imagine: The Bliss of Being G-Pa
Your Coach for Life: Someone's Who's been There
Breathing Fire: My Season with the Dragons
For anyone dealing with the loss of a loved one:
Find the Words: coping with loss the best way I know
For anyone wanting to learn about a number of their fellow Southerners:
Portraits of the South: in black and white
For someone who needs a little something to laugh about:
Let me tell you a funny story
And finally, for anyone who might be interested in (re?)reading my newspaper columns from the past six years, each of these books contain exactly 101 of them (you can thank my OCD for that).
Southern Charm
Southern Comfort
Southern Hospitality
I almost forgot. I wrote a fiction novel once. Thus far, it's my only one. I found writing fiction is hard; it's like telling a whole bunch of lies and trying to keep them all straight. Regardless, I gave it my best shot.
One other thing I should have mentioned earlier. All of my books are perfect companions for a five-minute engagement in the loo (I'm trying to keep it classy here, so I used the British term. For toilet).
Take it from me: your household guests will thank you for it.
And, worst case, you'll never have to worry about running out of toilet paper.
Scott Ludwig lives, runs, and writes in Senoia. His latest book, SOUTHERN COMFORT is his second collection of 101 columns. His first, SOUTHERN CHARM, and all of his other books can be found on his author page on Amazon. He can be reached at magicludwig1@gmail.com