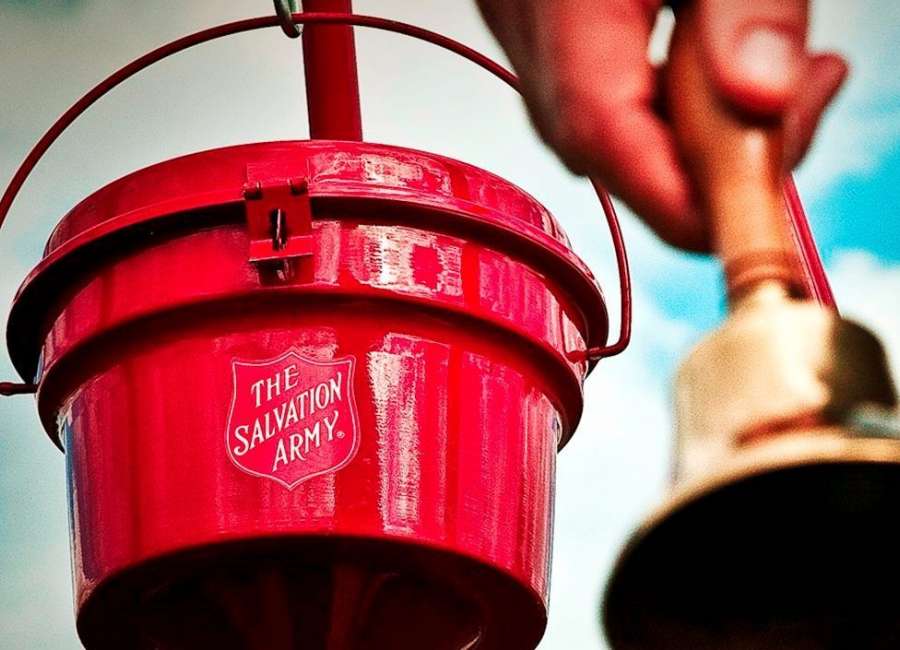 Despite the lingering pandemic, more than 2 million people of all ages volunteered their time, talents and resources in 2021 to assist the Salvation Army's work in the USA.

This Christmastime, the Salvation Army in Newnan is appealing to prospective volunteers to help raise much-needed funds and to assist the most vulnerable men, women and children in our community.
Volunteers are critical partners in helping the organization fulfill its mission and accomplish all that needs to be done, especially during the Holiday season.
"Be part of something special by helping make a difference in the lives of so many this holiday
season," said Heather Durham, Director of The Salvation Army of Newnan Service Center. "We've got a volunteer opportunity just for you, whether you can give an hour, a morning or an entire day."
Volunteer as a bell ringer. Every volunteer hour of bell ringing raises enough money to put food on the table for 13 people. The Salvation Army of Newnan needs volunteer bell ringers from now through Dec. 24.
Bell ringers can choose from 10 locations throughout Coweta County and ring in two-hour shifts from 9 a.m.-8 p.m., Monday-Saturday. Every dollar collected in the red kettles support the wide range of services and programs provided throughout the year in Newnan, including feeding the hungry, sheltering the homeless, offering emergency financial assistance, youth programs and disaster response.
"Last year, our Red Kettle drive fell about $8,500 short of our $72,000 goal, in part because we did not have enough volunteer bell ringers," said Red Kettle Drive Coordinator, Jennifer Petrino. "We are working hard to recruit new volunteers and encourage past volunteers to participate so we can meet this year's goal of $70,000."
The Salvation Army of Newnan also has a Virtual Red Kettle for those that prefer to donate
online using Google Pay, Paypal, Venmo, bank transfer or credit card. It can be found at
https://give.salvationarmygeorgia.org/2022NewnanVRK . Visit the Salvation Army of Newnan's Facebook page to learn more.
"For more than 125 years, The Salvation Army's red kettles have been a symbol of goodwill during the holiday season," Petrino said.
Another volunteer opportunity is the Angel Tree Program. The Salvation Army makes Christmas dreams a reality by offering holiday shoppers the chance to adopt a child through the Angel Tree.
"Thanks to the generous support of community donors and businesses we anticipate providing gifts for 200 children this year," said Sarita Workman, Family Store manager. "We are seeking volunteers to help manage Angel Tree adoption locations, sort gifts and be part of our
gift distribution day to registered families."
Another way to help is to host an Angel Tree in your church or place of business where employees, visitors and customers can participate by adopting one or more Angels.
"We are so grateful to our committed volunteers," said Heather Durham. "We hope everyone will consider giving even just a few hours of their time this season and give back to the community through The Salvation Army. We can't do it without you. Our volunteers are truly the army behind the Army."
To sign up as a volunteer bell ringer, for more information about the Angel Tree program, to donate or learn more about how you can support the Salvation Army this Christmas, call 770-251-8181 or email sabellringers@yahoo.com .