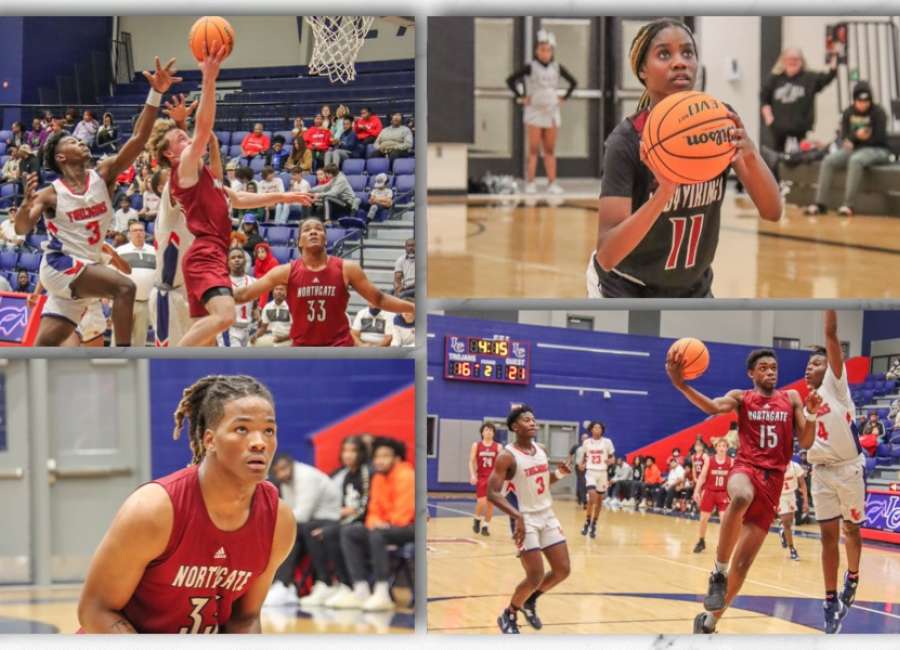 The difference between winning and losing can be razor-thin in Georgia high school basketball.
The Northgate Vikings can certainly speak to that. They went on the road last week to open the 2022 season and lost both games by a combined total of three points.
A basket here or a made free throw there, and the Vikings could easily be 2-0. But the lessons learned will continue to improve Coach LaVarrett Pearson's Vikings.
At Lamar County on Tuesday, the Vikings got off to a hot start to take a 17-9 lead. Shots from behind the three-point line led the way. Eli Fitzgerald had two, while Dean Wisenbaker and Josh Orr had one.
The Vikings held on until Lamar County mounted a run and pulled within one at 41-40 to start the fourth quarter. With just eight minutes remaining, Fitzgerald singlehandedly push the lead back to 10 with a three-pointer, four three throws and a reverse layup for nine unanswered points in just one minute and 20 seconds.
From there, Lamar County outscored the Vikings 19-7 the rest of the way to close out the 59-57 victory.
Fitzgerald led the Vikings with 24 points, and Wayne Griffin dropped 11.
On Monday, the Vikings dropped a 48-47 decision to Riverdale in Northgate's regular season opener. It was a similar story – the Vikings had a lead early, only to see Riverdale win at the end.
Pearson said it is all about trusting teammates.
"For us, it is all about confidence and trust," he said. "Once we trust each other and trust the coaching staff, we will play like a team."
Under first-year coach Alicia Sandy, the Northgate girls won their opener against Riverdale 46-43 before falling to Lamar County on Tuesday.
The Vikings took Thanksgiving week off and will return to the court for their home opener against Whitewater on Tuesday, Nov. 29, at 6 p.m.
Photos by Sandy Wisenbaker
Eli Fitzgerald (No. 10) drives through traffic for two of his game-high 24 points against Lamar
County.
Post-player Wayne Griffin had 11 points and was perfect four-for-four from the free-throw
line down the stretch.
Paul Walthall (No. 15) makes a strong move to the basket.
Deasia Stinson (No. 11) and the Lady Vikings won their first regular season against Riverdale
on Monday.