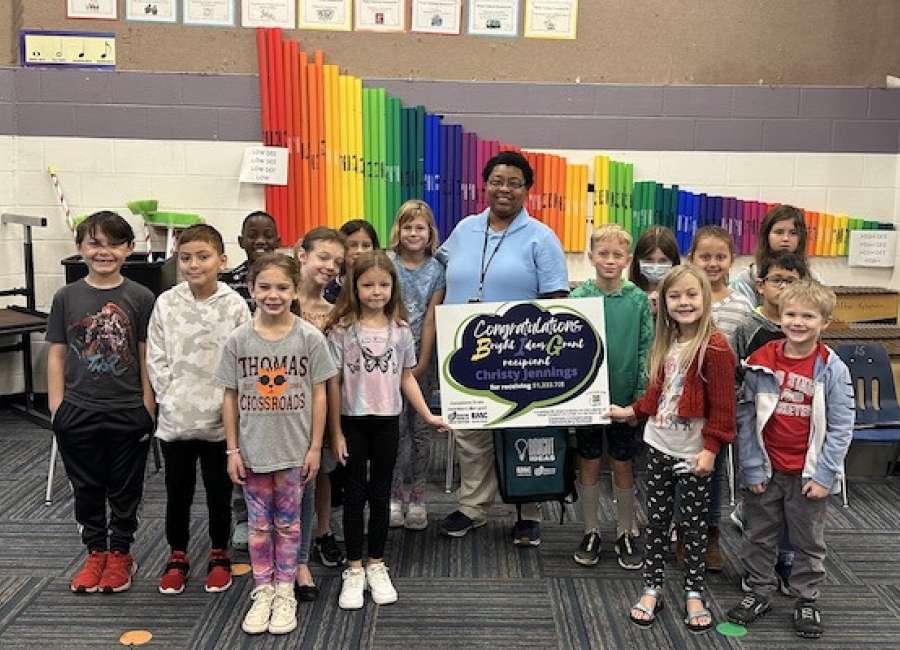 Thomas Crossroads Elementary School teacher Christy Jennings recently was awarded a Coweta-Fayette EMC Bright Ideas grant.
The Bright Ideas Grant program provides up to $1,500 for a teacher to implement innovative classroom learning ideas for students in grades PK-12. The program is funded through Operation Round-Up, a program in which Coweta-Fayette EMC members volunteer to round up their power bills to the nearest whole dollar.
Grants are awarded annually to applicants from within the cooperative's service area, which includes Coweta, Fayette, Clayton, south Fulton, Spalding, Troup, Heard and Meriwether counties.
Jennings will use the grant money to purchase individual keyboards for her students to use with their school system-issued Chromebooks in class.
"I am extremely proud of what Ms. Jennings has done for the music program at our school," Thomas Crossroads Principal Letitia Crosby said. "She is an overall phenomenal teacher who keeps students engaged and interested in music at all levels. Way to go, Ms. Jennings!"