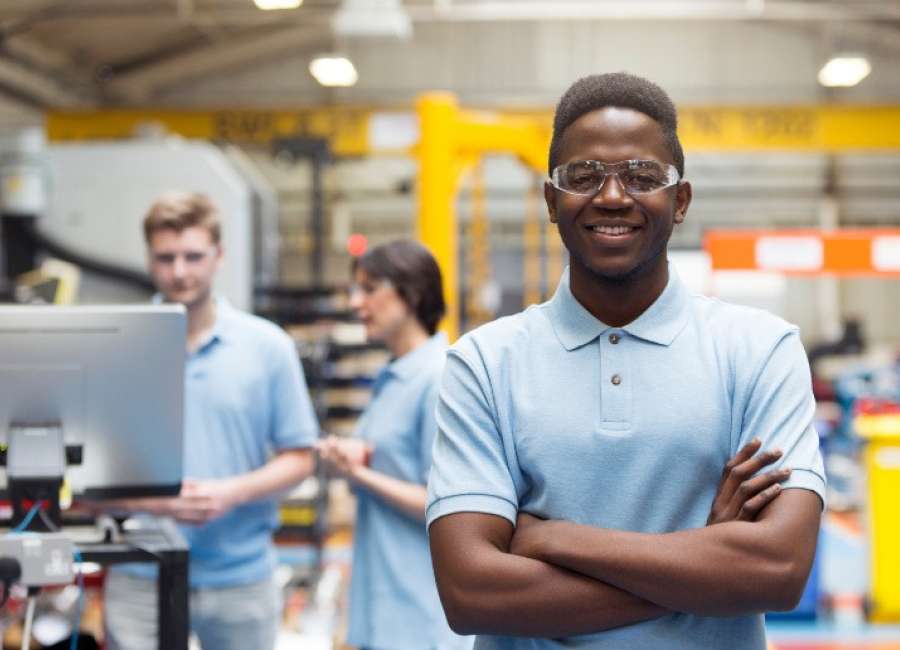 The Technical College System of Georgia is celebrating the 2022 National Apprenticeship Week and Georgia Apprenticeship Week by hosting the state's first Georgia Apprenticeship Summit to highlight the importance of apprenticeships in building a skilled, industry-leading workforce in Georgia.

At the event Thursday in Warner Robins, workforce leaders, Georgia businesses and community stakeholders gathered to learn about how apprenticeships can expand the state's workforce and how employers and communities can access funding and resources provided by the TCSG and local technical colleges, which serve as the state's largest network of Registered Apprenticeship sponsors.
"For many Georgians, there are now job opportunities in their backyards that would be hard to imagine just a few years ago," said Greg Dozier, commissioner of the TCSG, in a press release. "Apprenticeships are critical to making sure our workforce not only fills the jobs added to the state, but more importantly has the skills needed to lead in their respective companies and industries."
In 2022, the state announced historic apprenticeship achievements, including establishing the state's first-ever state-funded apprenticeship expansion program, the High Demand Career Initiatives Program; announcing the $4.2 million Apprenticeships for Economic Recovery Grant to create apprenticeships in industries critical to the state's economic recovery; and launching Apprenticeship Georgia, the TCSG's apprenticeship promotion and expansion arm.
"Apprenticeships give us the opportunity to train and educate to our industry's high standards, and also mentor and develop talent for other businesses, small and large," said Steve Olive, president of Oasis Aviation Maintenance, in a press release.
Oasis Aviation Maintenance was selected for the 2022 High Demand Career Initiatives program.
"The support we receive from the Technical College System of Georgia and our Local Workforce Development Board, WorkSource Three Rivers, has helped us develop a steady pipeline of apprentices and access resources that ensure a successful apprenticeship program," Olive said.
To date, TCSG and its network of 22 schools, including West Georgia Technical College, have created more than 220 registered apprenticeship programs and served over 1,000 registered apprentices across the state.
To learn more about Appentice Georgia and apprenticeship-related resources available, visit tcsg.edu/apprentice.