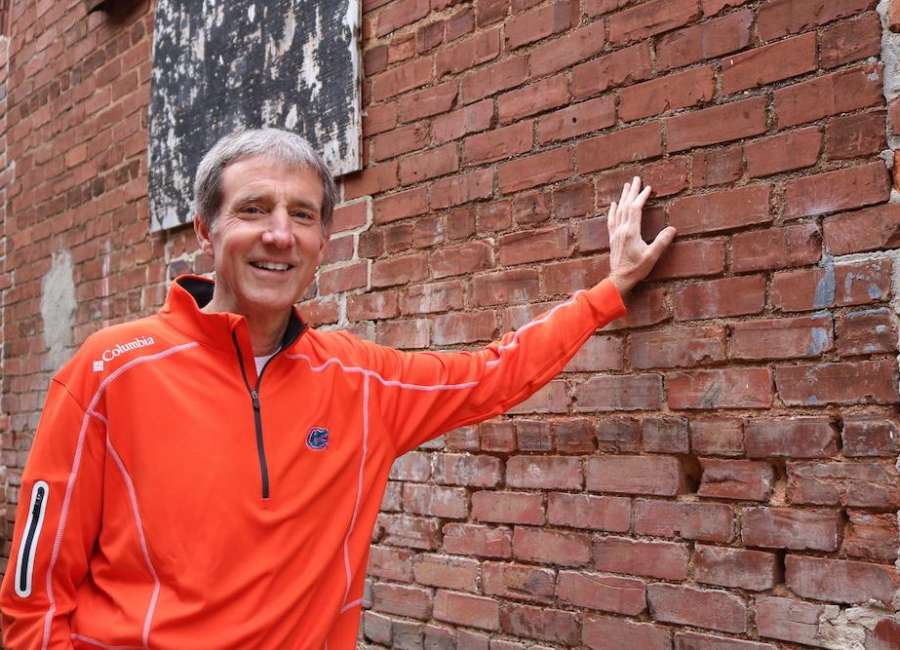 The last week of college football's regular season is called Rivalry Week. This year it was a bit more than that: the participants for the College Football Playoffs (CFP) were all but decided.
I'll take it one conference at a time, leading up to next week's conference championship games:
SEC – The last opponent to score a touchdown on their opening drive against # 1 Georgia was Georgia Tech on the Jackets' way to a 28 – 27 win in 2016. Saturday, Tech scored on their opening drive in Athens once again. Maybe, just maybe? Not a chance. Georgia – 37, Tech – 14, putting the finishing touch on a second consecutive undefeated regular season.
# 5 LSU, Georgia's opponent next week, lost on the road to Texas A&M, 38 – 23. The Aggie victory did three things: (1) saved Jimbo Fisher's job, at least for the moment, (2) even if they win the SEC championship game, LSU will not make it to the CFP, and (3) even with a loss, Georgia would.
Meanwhile, # 7 Alabama took care of business, winning the Iron Bowl in convincing fashion. Crimson Tide – 49, Auburn – 27. Over in Nashville, # 10 Tennessee had no trouble ending Vanderbilt's two-game conference winning streak, beating the Commodores 49 – 10. Alabama and Tennessee both finished the regular season with 10 – 2 records. For the Crimson Tide, it was their worst finish in 12 seasons. For the Vols, it was their best in 22.
Big 12 – # 4 TCU finished off a perfect regular season with a convincing 62 – 14 win over Iowa State. Their opponent in the conference championship game will be # 12 Kansas State, after beating instate rival Kansas, 47 – 27. Even if they win next week, a three-loss Kansas State team will not make the CFP; a one-loss TCU would.
Worth mentioning: earlier in the season Kansas was 5 – 0. I mentioned at the time that there was a real possibility the Jayhawks would lost their remaining seven games. Only a win against the self-imploding Oklahoma State Cowboys in Week 9 prevented Kansas from posting a 5 – 7 record; at 6 – 6, the Jayhawks will be invited to a bowl game.
Big Ten – A Heisman-worthy performance was expected in Columbus when # 2 Ohio State met
# 3 Michigan. With both teams entering the game with identical 11 – 0 records, many thought Buckeye quarterback CJ Stroud would be the deciding factor and lock down the award for the best player in the country. Instead, the Heisman-worthy performance was turned in by Wolverine signal-caller JJ McCarthy, who led his team to a convincing 45 – 23 victory over their *hated rivals.
*David, a friend of mine and a huge Buckeye fan, was at the game in Columbus.
I asked him for a quote after the game.
'College football is a stupid sport.'
Great minds: they think alike.
That's exactly what I said after this year's Florida-Georgia game.
Michigan's opponent in next week's championship game will be Purdue, who won their division by beating Indiana 30 – 16 and posting a conference record of 6 -3 (and an overall record of 8 – 4). Even if the Boilermakers upset the Wolverines next week, Michigan will still represent the Big Ten in the CFP.
Pac-12 - # 6 USC defeated 15th-ranked Notre Dame, 38 – 27, to finish their regular season with a record of 11 – 1, their only blemish being a one-point loss to Utah in October (thanks to a two-point conversion with five minutes left in the game by the Utes).
The Trojans from Southern Cal will get a rematch with # 14 Utah – 63 to 21 winners over Colorado – in next week's conference championship game. A win would not put Utah in the CFP –three losses rules them out – but a loss would not bode well for USC, even with likely Heisman winner Caleb Williams taking the snaps.
ACC - # 8 Clemson effectively eliminated itself from CFP contention by losing at home to instate rival South Carolina, 31 – 30. Clemson's opponent in next week's championship game will be North Carolina, who lost their fourth game of the season and second conference game in a row – last week the Tarheels lost to Georgia Tech – falling to instate rival North Carolina State 30 – 27 in double overtime.
Regardless of which team – Clemson or North Carolina – wins the ACC, the conference will not be represented in this year's CFP.
Incidentally, the final tally on South Carolina quarterback Spencer Rattler's 'race to 10' was 16 touchdowns (which reached 10 first) and 11 interceptions. More importantly, he guided the Gamecocks to consecutive victories over two Top 10 teams – they beat Tennessee last week – for the first time in school history. In fact, it was the first time South Carolina had beaten two Top 10 teams in an entire season, let alone two weeks in a row.
So, to answer the question 'who's in,' the answer is pretty easy. That is, if you just put the CFP contenders to the 'eye test' and disregard the convoluted formula the playoff committee uses to determine which four teams are invited.
Regardless of whether or not they win their conference championship games next week, Georgia, TCU, and Michigan are in. All of their respective opponents already have at least three losses this season, and will approach their respective games with a 'nothing to lose' mindset – because they don't. Have anything to lose, that is.
However, USC needs to win the Pac-12 to get in the CFP. Should they lose to Utah for the second time this season, it will all come down to two teams for the fourth and final CFP spot: Ohio State or Alabama.
Looking at the combined records of the two teams, Alabama's 12 opponents posted a composite record of 81 – 62, while Ohio State's opponents' composite record was an underwhelming 74 – 70.
Once again, simply using the eye test, Ohio State only lost one game. But remember, it was a blowout on their home field in – let's face it – the only game that really matters to the Buckeyes.
Alabama, on the other hand, lost two games – to Tennessee and LSU; both of them, literally, on the last play of the game.
If USC wins next week, they'll be the fourth team in the CFP.
If they lose, the Crimson Tide will be invited for the eighth time in the nine-year history of the four-team elimination to determine this year's National Champion.
Scott Ludwig lives, runs, and writes in Senoia. His latest book, SOUTHERN COMFORT is his second collection of 101 columns. His first, SOUTHERN CHARM, and all of his other books can be found on his author page on Amazon. He can be reached at magicludwig1@gmail.com